GREENMAX Provides Good Solutions to Dispose Fish Boxes
It is predicted that by 2030, the weekly fish consumption in the UK will increase from 8 million kg to 9.23 million kg. The company BFP which mainly produces plastic packaging decided to expose the secret life of polystyrene fish box by video.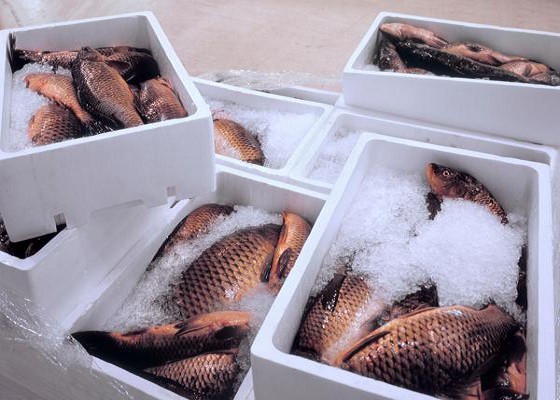 In the video, workers filled the fish box with ice. And then they put fresh fishes into foam boxes. After that, the machine put another layer of ice above the fish. Fish boxes with lids are sent to the local market for sale.

The reason why merchants choose the foam (EPS) box is that it has good insulation properties to ensure the freshness and safety of seafood. What's more, the foam box allows the seafood to go further, stay on the shelf longer, and ensure that a lot of seafood is not wasted.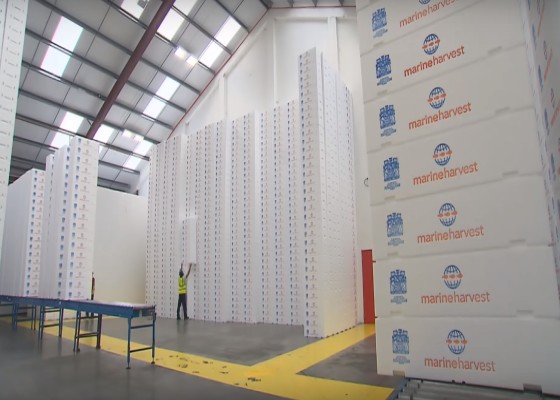 However, a great deal of fish boxes can no longer be used again after finishing the transport task. It will pollute soil and water if they are discarded as normal rubbish. Therefore, recycling is a better way to dispose these fish boxes when they become industrial waste.

As one of the world's largest seafood companies, Marine Harvest provides more than 6 million seafood daily to customers around the world. To reduce the waste of discarded fish boxes, Harvest chose the well-known brand GREENMAX to recycle them.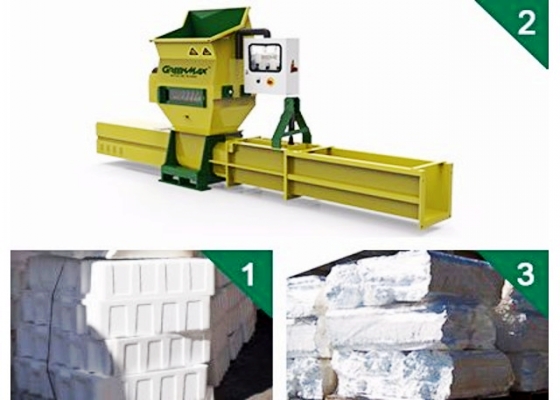 The good news is that EPS screw compactor GREENMAX A-C200 not only provides good solutions to handle these foam boxes, but also helps the company bring economy benefits by selling compacted blocks to GREENMAX.