McArthur Fine Furniture Styrofoam Recycling

McArthur Fine Furniture cooperates with GreenMax in the mechanical service of its Styrofoam recycling pilot project.

In specific, McArthur Fine Furniture, a famous furniture store in Canada bought one set of GreenMax EPS Compactor, which also called cold condenser, to break down the waste Styrofoam packaging. It also carried out a three-month pilot project to recycle Styrofoam in partnership with the City of Airdrie.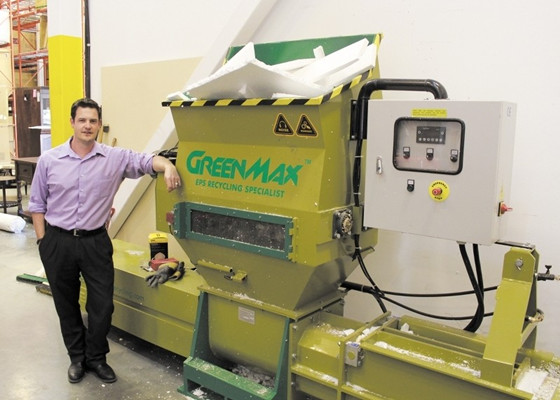 Darin Pound with GreenMax machine

As a big furniture dealer, McArthur Fine Furniture brings large amount of waste plastics because most of its products come shipped in Styrofoam. Darin Pound, the store's general manager said that basically they were looking at how much garbage they produced and they are looking for a way to recycle Styrofoam when they first came to Airdrie six years ago but found no one recycling this packaging material.

"After six months of researching we found a company to get a machine from." Pound said. And the styrofoam recycling company he referred to is us—INTCO Recycling, an EPS recycling specialist, who buys back the condensed Styrofoam to make construction moldings and provides EPS recycling machinery services.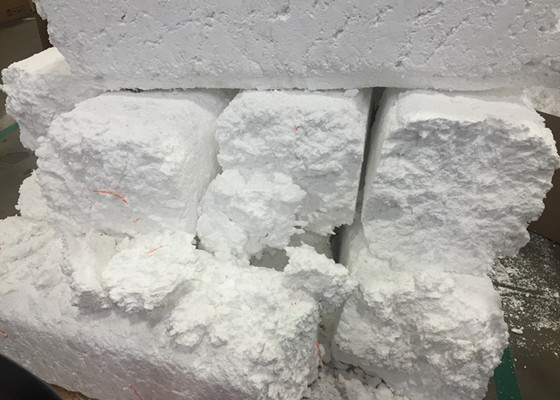 They are pretty excited because the machine has help to eliminated 95% of their waste since they got it in January in 2014.

Apart from their own waste Styrofoam, McArthur Fine Furniture also carries a three-month pilot project with the City of Airdrie to help people with Styrofoam recycling. Citizens are encouraged to bring their own waste Styrofoam products such as egg cartons and packing materials to the recycle depot and the staff there will determine whether they are recyclable.
Styrofoam products

The whole city of Airdrie is collecting Styrofoam and bringing it to the store of McArthur Fine Furniture for processing. Kathleen Muretti, manager of Waste and Recycling Services of Airdrie said: "It (Styrofoam) never breaks down in a landfill and takes up so much volume."

And according to Pound, "I know they're pushing for a green city and to divert as much as possible from landfills…Anything that we can do to help out, this isn't about making money or anything, it's just about getting this stuff out of our landfills."