How to Recycle Waste Fish Box
Current Situation of Waste Fish boxes:
In countries along seaside, there are lots of businessmen live on selling seafood. Seafood are wet and smelly, so they need to be frozen by ices to keep fresh. Therefore packaging for seafood should be unique. Expanded polystyrene (EPS), also called Styrofoam, is the perfect material for fish box because EPS box is cold-resistant and not easy for water to leak out.
As seafood is needed every day in large quantities, and fish boxes can only be used once, they are in great demands. Traditionally, waste fish boxes are buried in the wild land, but since EPS is not degradable naturally, they are very harmful to the environment.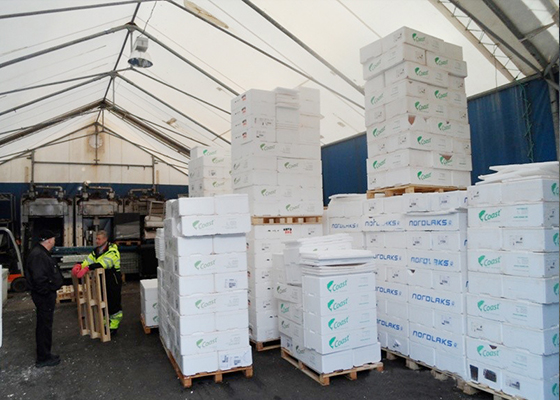 All these manufactures therefore have one problem in common: they have large amount of waste fish boxes which are difficult to deal with. To solve this problem, they were seeking good methods.
As environmental protection and resource conservation become the global focus nowadays, people begin to pay attention to the recyclable materials. Under this circumstance, EPS recycling is forming a new industry. Seafood industry makes the major contributions for it produces large numbers of waste EPS boxes every day. Recycling waste fish boxes can turn waste EPS into reusable material again.
Fish box recycling solution:
But how to recycle waste fish boxes? INTCO provides you total solution of EPS recycling. Our GREENMAX EPS compactor is famous all over the world and has been sold to global countries and regions. Established in 2008, GREENMAX APOLO series was originally designed for EPS compacting only. After seven years' accumulative innovation and improvement, APOLO series is now an EPS compacting specialist and can compact waste EPS smoothly, high-efficiently and produce high-quality EPS blocks.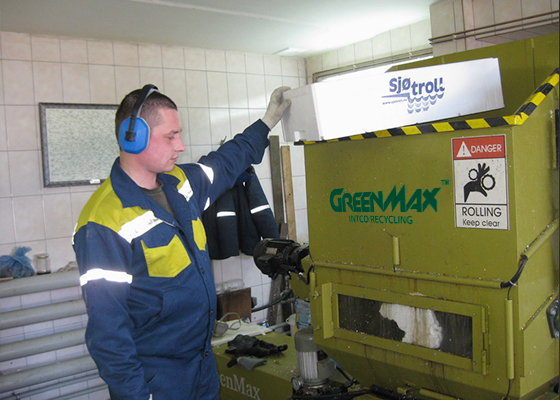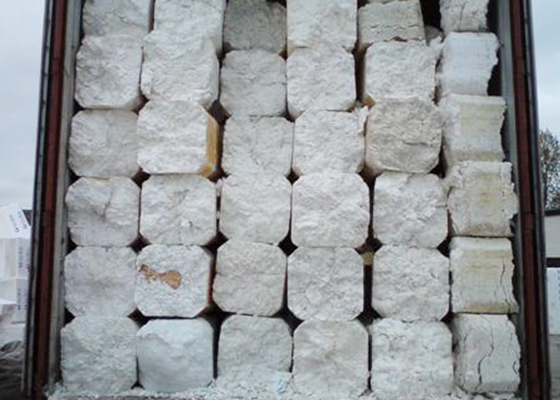 The good news is that we are not only an EPS compactor seller, but also an EPS block recycler. That is to say, if you buy our machine to compact waste EPS, we promise to buy back your compacted EPS blocks. There are already many fish processing manufacturers cooperating with us, covering countries and regions of America, France, Spain, Switzerland, UK, Norway, Poland, Lithuania and Belarus. For seafood businessmen, this is certainly a rewarding investment. Since you have the resource of waste EPS boxes, instead of throwing them away as waste, why not try to make money from them?
There are lots of fish processors in Britain, and they know very well about waste fish box recycling. Britain begins very early in resource recycling,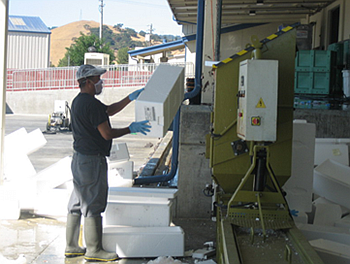 Fish industry in America develops well in America,and there are many fish processors. the EPS fish boxes they use would lead to great volumes of waste
Norway is east to Norwegian Sea and has an incredibly long coastline. For this reason, fishing industry is one of the most import industries in Norway
Lithuania has lots of fish processors and businessmen. The fish boxes recyclers and fish processors have a demand for equipment to deal with the piled
One of our customers is Leroy, a fish processing company in Spain, it has large scales of waste fish boxes and also buys waste fish boxes from other f
Our Poland customer mentioned in this case recycles waste EPS fish boxes and then we buy back his compacted EPS blocks. Now his fish box recycling car
A Spanish fish market located in Madrid has bought one set of our Greenmax EPS Compactor.
This is case about our customer from Belarus, a country in Eastern Europe. He is a fish processor and had already bought a set of GREENMAX EPS recycli