GREENMAX EPS Compactor Turned Out To Be A Smarter Choice To Mange Wastes In Fishing Industry
It is well-known that Chile has become an important country for the export of salmon around the whole world. Due to the improvement and popularization of logistics and cold chain, chilled salmon can reach Asian country within 6 days.

According to the Chilean "Courier", in 2017 only China imported 30% chilled salmon and 95% of frozen salmon from Chile, with a market share of 52%, which has a huge demand for Styrofoam packing material.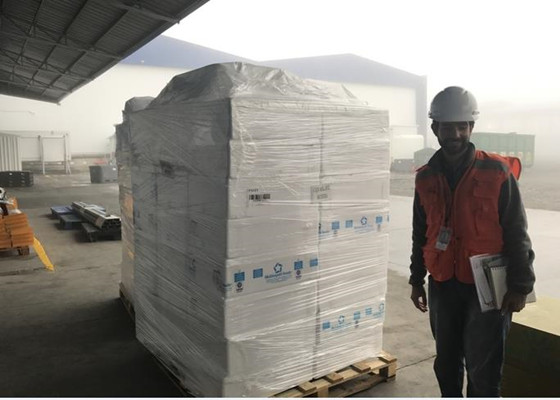 Living pace has been increased dramatically since the beginning of 21th century in Asia, especially in China, as a populous country, the consumption of packaging material must be much bigger than other countries, although people's living condition has been improved a lot.

However, the sense of environmental protection has not been increased accordingly, therefore, Styrofoam disposal has become a thorn in environmentalist's eye, many of them just want to put a ban on using styrofoam as a packing products.




There are many ways to deal with styrofoam wastes, one of which is taking advantage of GREENMAX EPS screw compactor, it can be also carried on the truck, which has great convenience to process eps disposal whenever and wherever possible.

GREENMAX screw compactor can help cut down the volume of bulky-sized EPS waste into 50 times smaller under hydraulic technology, while in heating ones, which can achieve at 90:1 reduction ratio.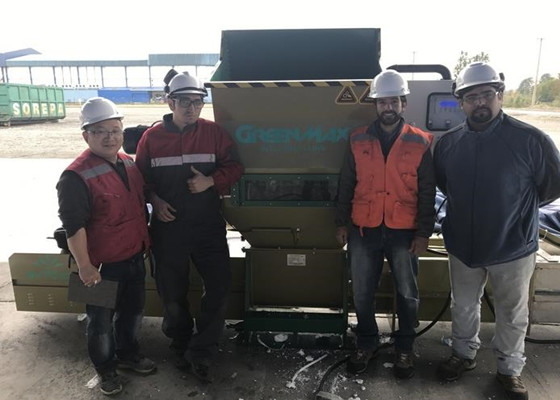 To do EPS recycling more efficiently, Chilean fishmongers choose to use GREENMAX polystyrene compressor to process those stacked Styrofoam wastes at the first time and the compressed eps scraps sold back to recyclers or end-users at a high price.

And then will be reprocessed to make meet industrial packing demands, and the other densified ingots will be granulated to reproduce eco-friendly frame products.

Recycling polystyrene is of course doing more good than harm, and when you choose screw compactor will not only increase the recycling rate of polystyrene disposal, but also help save natural resources and reduce eps pollution.