GREENMAX EPS compactor offers a practical foam fish boxes recycling solution
For over decades, GREENMAX has worked with some recycling companies and even EPS end users in Europe, providing professional EPS compactors for waste management solutions. At present, the fish box recycling industry has also been well developed with the application of GREENMAX EPS compactor.
EPS, more accurately called expanded polystyrene, has long been the market leader in protecting fish and seafood products from shipping place to place. Due to our increasing demand for the use of EPS foam fish packaging materials, a large number of foam fish boxes also bring difficulties in waste management.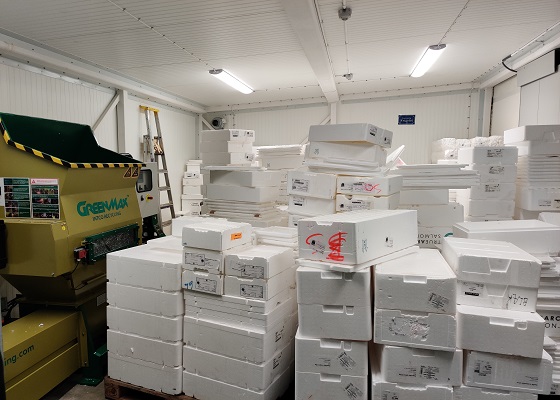 The demand for EPS fish boxes is particularly strong in coastal European countries. We have received requests from the UK, Norway, Sweden, Finland and other coastal countries for EPS foam fish box recycling solutions.
As an EPS recycling specialist, GREENMAX not only serves the majority of recyclers and EPS manufacturers, but also has a good reputation in the fishery, home appliance logistics and other industries. In Europe, especially the fish industry, GREENMAX EPS compactor has made significant contributions to EPS foam fish boxes recycling.
Not long ago, we cooperated with a fish merchant through a Finnish equipment agent. The customer purchased a GREENMAX A-C200 EPS compactor, which is our medium-sized cold press, with a production capacity of 200kg per hour. GREENMAX always provides the appropriate model for our customers according to the amount of the EPS foam waste. The model A-C100 and A-C300 are also popular on the EPS recycling market. After using the machine for a period of time, we received feedback from our customers that they are satisfied with the machine.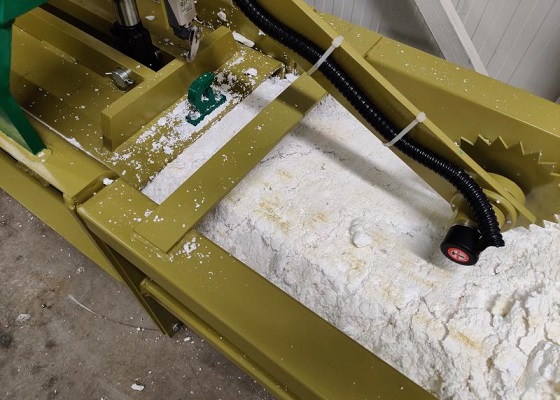 GREENMAX EPS compactor is worthy of promotion. We also have a special stainless steel discharging tank designed for wet foam fish boxes. GREENMAX is committed to becoming the leader in the EPS fish boxes recycling industry.