​Why It Is A Must For Polystyrene Recyclers To Invest On Styrofoam Compactor
Styrofoam waste also known as expanded polystyrene waste, which is a main solid waste source in our daily life, since the rapid development of industrialization, Styrofoam packaging wastes have become a headache for natural resource preservation.

A few years ago, more than 90% EPS wastes would be sent directly to landfilling grounds, which could seriously threaten the soil resource, and with time passes by, those polystyrene garbage under soil would not only lower the quality of soil on the earth, but also pollute the watershore, which could finally put a danger to the ocean life.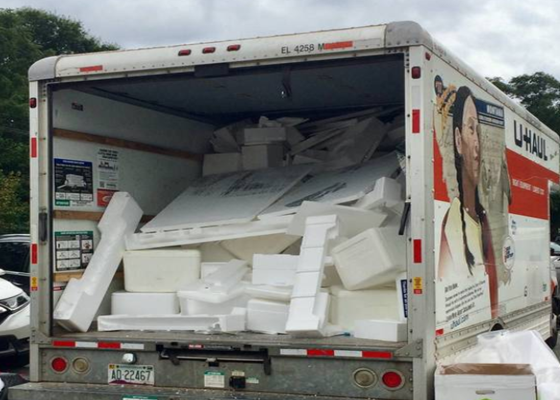 In the past, recycling Styrofoam packaging disposal has been considered unwise, because the cost is too high giving consideration to the transportation fee and storage fee. Fortunately, with the development of technology and the enhancement of environmental protection, polystyrene recycling has become urgent and necessary, people do have figure out how to deal with the problems encountered while doing EPS recycling.

GREENMAX polystyrene compactor can be your trustworthy helper, it is designed specifically to compress Styrofoam wastes into smaller-sized densified blocks or ingots, which could make it easier and cheaper to transport eps scraps.

GREENMAX polystyrene recycling machine can be divided into two categories, one is called polystyrene cold compactor, which is based on cold compressing technology. And the other one is Styrofoam densifier, which is working under hot-melting technology.

As for EPS screw compactor, Screw compression technology, lower utility consumption and higher efficiency, technical data below: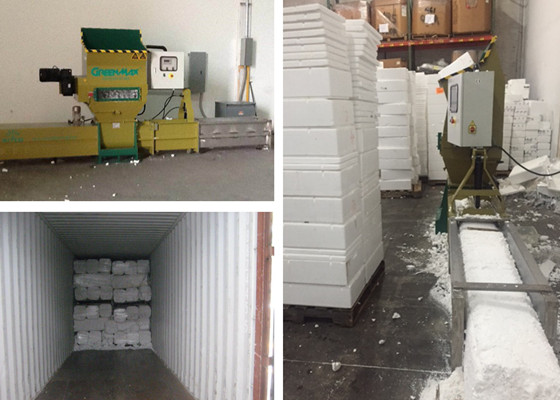 Throughput 300kg/h
Compression Ratio: 50:1
Compressed Density: 200-400kg/m3

As for Styrofoam hot-melting densifier, which save cost and space by compressing your EPS or polyethylene foam reducing waste hauling;

Benefit: We PURCHASE BACK all your compacted EPS;
Environment Responsibility: Earn public relations points as a green business;
Ease of Use: Simple, Safe, One-person operation.

Currently GREENMAX Styrofoam densifier can achieve maximum output below: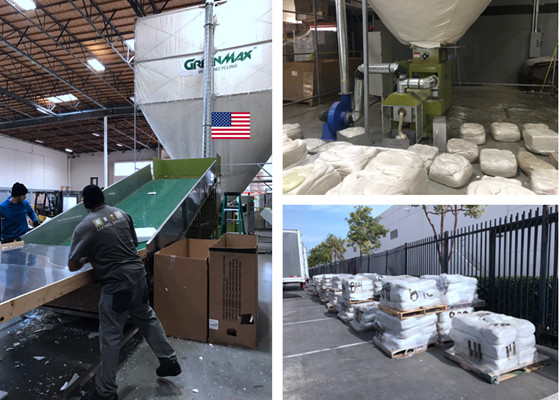 Throughput 300kg/h
EPS&EPE Compression Ratio: 90:1
Compressed EPS&EPE Density: 600-800kg/m3
Motor Power: 37.5kw

To invest on an EPS while doing polystyrene recycling can be a advisable decision, you are very welcomed to leave a message with us, and we will contact you immediately.