Up-To-Date Foam Compactor Can Make Styrofoam Recycling Procedure Intelligent
As long as people talk about plastic, many people may have a misconception that all plastic cannot be recycled, in fact, one called expanded polystyrene (also PS6 foam) ,is kind of plastic which is totally recyclable, but it needs hundred year to biodegrade, that's the reason why more and more people feel like there's a need to ban on styrofoam recycling.

According to authority, EPS was produced in 1947, since its first use in packing industry, this kind of material has been more and more popular in the whole world due to its lightweight, insulated and low-cost property, nevertheless, there is a huge number of polystyrene litter floating around, particularly along shores and beaches, and especially seriously threaten Pacific Ocean animals, many marine animals have been seen eating plastic foams or brittles, which could've killed them if more plastic will be consumed.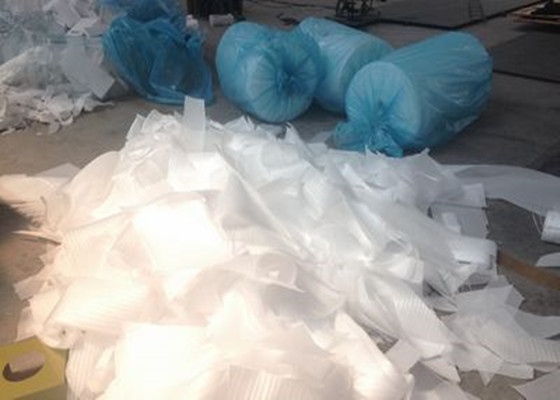 As eps has bulky-size and lightweight nature, therefore, it adds too much difficulty to transport and store while in the UK, some places do accept expanded polystyrene for recycling, and around 100 tons of EPS are recycled monthly in the UK.

To help process all kinds of styrofoam more efficiently, GREENMAX foam densifier has updated its technology, on the original basics, it adds the blue pipe connected to an extra ventilator on the back of the densifier in order to exhaust the hot wind; this devise can greatly help reduce the smell while melting the eps scraps.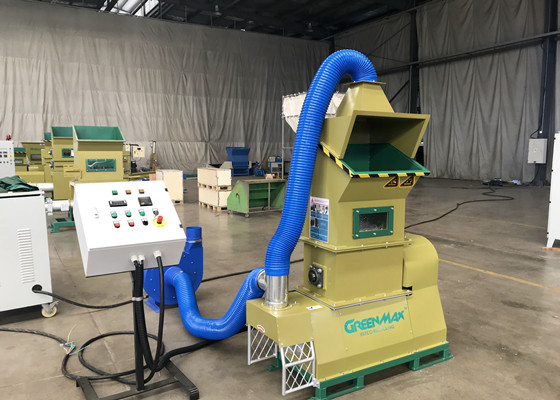 Moreover, the newest foam densifier also use a two-door design to replace the previous one door structure, which can directly put the EPE scraps into heating device instead of adherence to the crusher.

Those EPS scraps can be compacted and transformed into many new products like clothes hangers, park benches, flowerpots, toys, rulers, stapler bodies, seedling containers, picture frames, and architectural molding.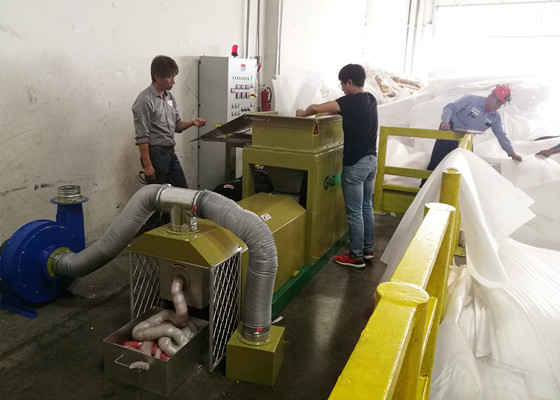 With the help of high-quality GREENMAX polystyrene densifier, recycling EPS disposal can be easily done, not only can reduce white pollutions, but also can help save marine life, thanks to the development of technology.