The functional characteristics and maintenance of a Styrofoam compactor
As a practitioner of the Styrofoam recycling industry, whether it is a Styrofoam products manufacturer or a furniture stores, seafood distributors, logistics company and other end users, you need to know the professional Styrofoam recycling equipment on the market. To this end, GREENMAX-the Styrofoam recycling specialist will bring the relevant knowledge of Styrofoam compactor.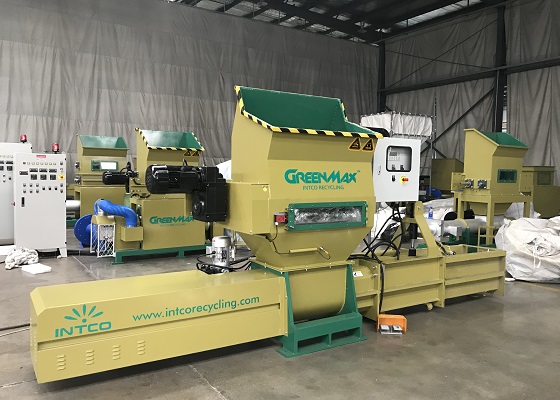 The functional characteristics of GREENMAX Styrofoam compactor
1. European screw compaction technology, automatic cutting device.
2. T&M PLC motor control modes, for different types of Styrofoam compression.
3. Convenient, safe, easy to operate, efficient and environmentally-friendly.
4.Strong applicability, small footprint, vehicle-mounted, applicable to various occasions of Styrofoam recycling.
5. With the compression ratio of 50:1, reduce storage space and transportation cost of Styrofoam waste, which is widely used in factories, fishing ports, warehouses and supermarkets.
How to maintain Styrofoam compactor?
1. There must be professional operators, not the main engine in the condition of empty operation, so as not to cause the screw and barrel scraping.
2. Pay attention to check whether the material is stuck. For materials in the stop pipe, please restart, do not allow to start the specified process temperature, to avoid damage the extrusion parts caused by the accident.
3. The raw materials to be processed must be clean and strictly prevent metal, sand, cloth bags and other sundries from entering the feed port, to protect rotary knives, pipes and screws from being destroyed.
4. The Styrofoam compactor shall be properly lubricated and regularly replaced before being put into operation.
5. Regularly check whether screws are loose and parts are damaged to avoid accidents.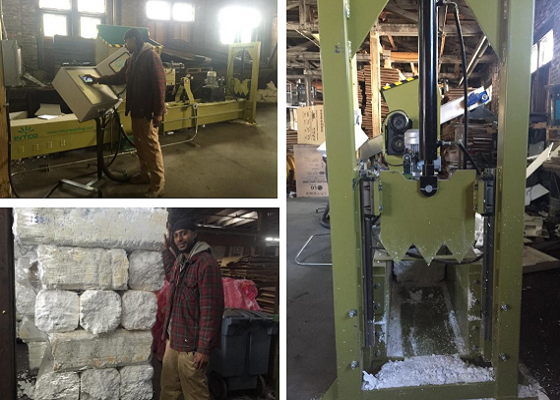 If you have not started Styrofoam recycling business at present, the above information can help you understand the functions and applications of Styrofoam compactor. If you have started your Styrofoam recycling business, the operation and maintenance methods of Styrofoam compactor will make you more professional. GREENMAX is committed to being the consulting expert and loyal partner for your Styrofoam recycling project.