The application of GREENMAX screw compactor is found to be important for polystyrene recycling
In the past, polystyrene has been regarded as one of the least recycled materials due to the lack of recycling technology. However, everything is changed nowadays. More achievements have been made for polystyrene recycling thanks to the application of professional machines and technology.
Polystyrene is used as packaging material in many industries, including fresh food, consumer goods and electrical appliances. It provides lightweight, low-cost waterproof protection.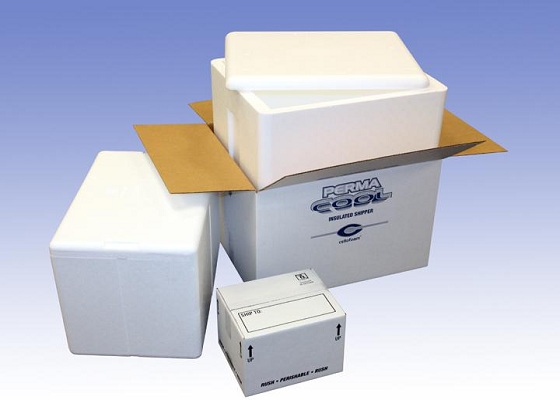 With the improvement of our living standard and technology, Delivery service is becoming more and more common. In order to send your beloved commodity home, the dealer will pack it carefully. So after the item arrived, the packaging materials are always become waste. In fact, this kind of waste is polystyrene.
Polystyrene foam is recyclable, so it really a waste to throw it away. What we should also know is that polystyrene can' t be degraded naturally, it means once you put it into the garbage can, it will be sent to landfills with other wastes, and the result is that the polystyrene waste will be there for hundreds and even thousands of years.
As polystyrene is lightweight, another possibility is that the polystyrene waste will be driven away by wind, and affect the city's appearance, or even taken to the sea or rivers and finally does great harms to human health.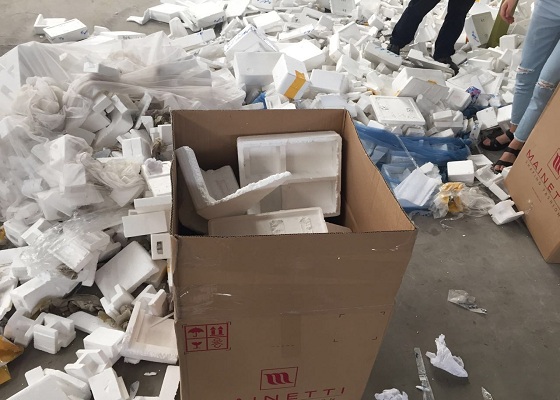 GREENMAX polystyrene screw compactor is able to solve all your problems. The screw compactor works in two stages. Firstly, the polystyrene is shredded to remove both the shape and the air inside, and then the crushed piece will be compressed out into dense blocks at the ratio of 50:1. The high efficiency has saved us much processing costs, and what's more valuable is that these recycled polystyrene can be sold at a good price, so that brings profits to the recyclers and end users.
The application of GREENMAX polystyrene compactor is found to bring great commercial benefits, so that such machines become more popular worldwide.