Styrofoam densifier Advance the Styrofoam Recycling in the United States
The Situation of Styrofoam Recycling in the United States Recently
A recent report shows that the data of recycling Styrofoam in 2018 includes 39.7 million pounds of post-use material and 74.1million pounds of post-industrial recovery, the figure of which is only 25.9 and 30 million pounds in 2017. Newer Styrofoam recycling technologies to advance Styrofoam collection and reprocessing launched in recent years indicate growth rates will continue on an upward trend in the future.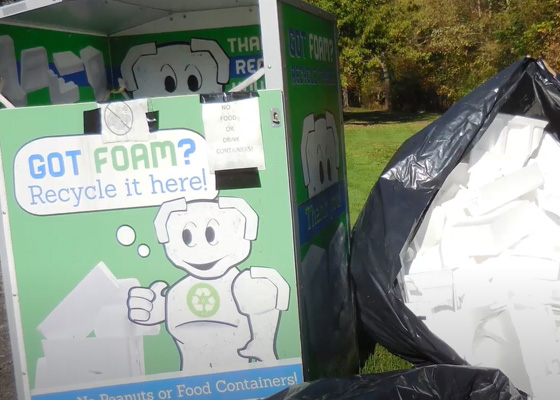 Styrofoam densifier is one of representative of new technologies for recycling Styrofoam. In recent years, this machine occupies a leading position in the North American recycling machine market and is welcomed by many enterprises.
How Styrofoam densifier promotes the development of Styrofoam recycling
Styrofoam densifier is a machine designed by GREENMAX for processing Styrofoam. Its operation process consists of four parts: putting Styrofoam, crushing, hot melting and discharging, which is automatic and not complicated. It is not only easy to operate, but also can reduce the volume of Styrofoam by up to 90% and form melted ingots, which can be sold to recyclers or be purchased back by GREENMAX.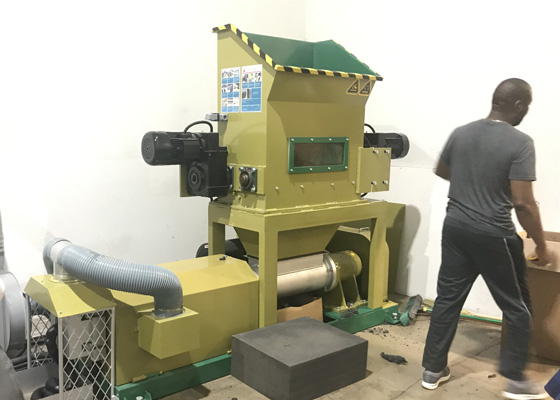 In addition, there are several highlights that can make GREENMAX Styrofoam densifier stand out. First of all, it will not produce waste gas and causing secondary pollution in the process of hot melting. Apart from this, GREENMAX designs different structures for diverse materials to ensure the stability of material property parameters and avoid material degradation. Finally, it develops auxiliary functions such as conveying, automatic cutting off, water cooling and automatic bag dropping, which can meet the actual operation needs of customers.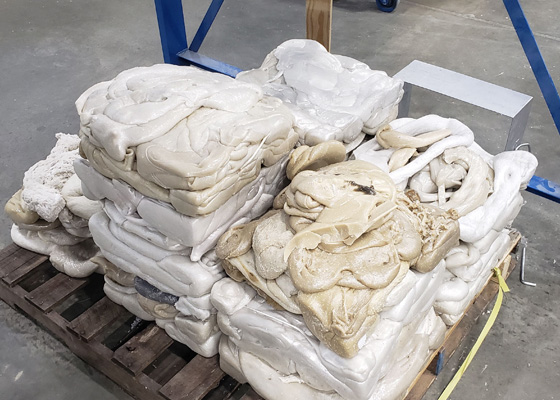 GREENMAX is Always in Innovation and Progress
Although not only in North America, but also has more than 100 customers in 70 countries all over the world, GREENMAX Recycling is not complacent. Instead, we will continue to create and design more machines and accessories that can promote the development of Styrofoam recycling. We will always be committed to the recycling industry to help enterprises make profits protect the environment meanwhile.