Should polystyrene packaging be banned or recycled
The rapid development of the plastic industry has helped to improve people's living standard, but caused increasing environmental problems at the same time. The question of whether or not to ban polystyrene products seems to persist.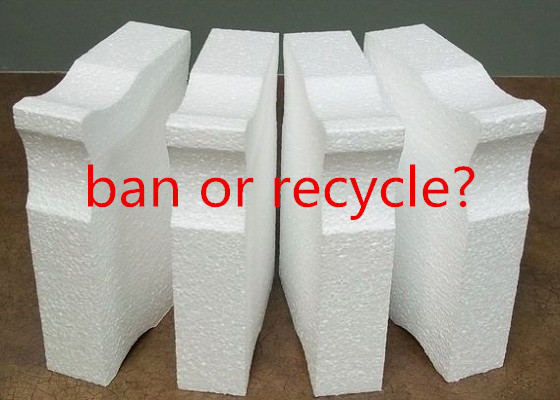 Today, more and more governments aims to ban plastic bags, food containers and other packaging products made of polystyrene. "Polystyrene Ban" has been implemented or proposed in many parts of Asia, including India, Malaysia and Philippines.

It is well known that polystyrene foam is a light petroleum-based plastic material, which is usually used for transport services, disposable containers and so on. Polystyrene is considered by many environmental groups to be the main cause of beach and marine pollution.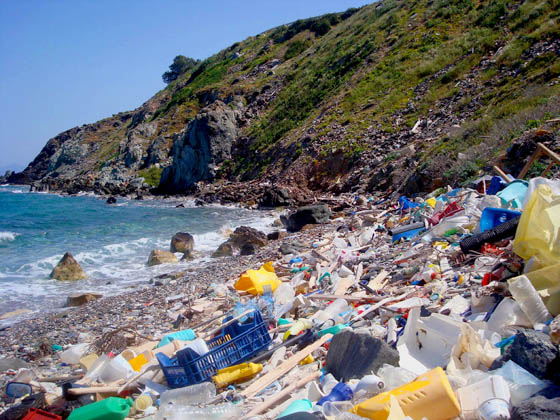 However, Tang Saizhen, a senior engineer at the China Light Industry Information Center, believes that, based on years of practical experience and research results at home and abroad, polystyrene material is not the culprit of "white pollution", polystyrene itself is non-toxic, safe, and can be recycled.
From the comprehensive analysis of resources, energy, application, sanitary performance, recycling, degradation performance and price, it is found that except the problem that the raw material is not from renewable resources and it is difficult to degrade after use, the other characteristics are superior to all kinds of disposable containers, that is, its cost-performance is the best among all kinds of disposable materials.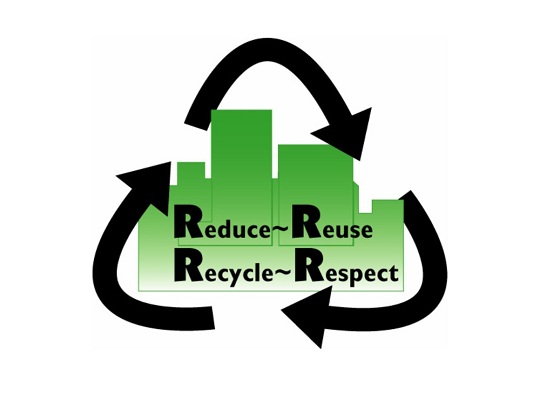 Polystyrene packaging is a green environmental protection product in accordance with the principle of 3R (reduction, recovery, reuse). Therefore, in the current circumstances that alternative product technology and the economic problem has not been completely solved and the remain problems in sanitary performance and a huge demand in the market, polystyrene is undoubtedly the first choice of disposable food packaging products.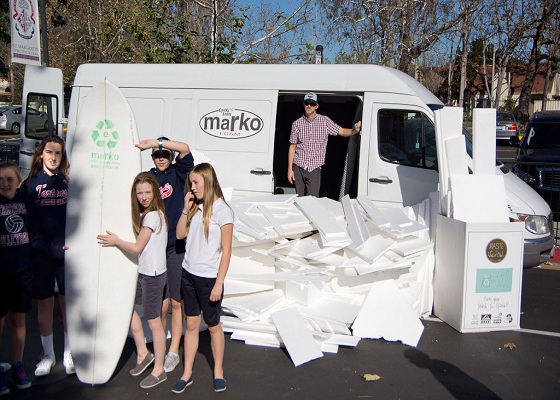 In the meantime, Keith Christman, director of the plastics industry at the American Chemistry Council, said: "I do not believe the introduction of a EPS ban will solve the problem of reducing EPS pollution. Solving the problem of EPS waste and pollution is undoubtedly a challenge, but we must try to stop it, make sure the product is properly disposed of and recycled for a fundamental solution. "
The study found that compared to some so-called environmentally friendly "green" packaging, polystyrene is more "energy efficient" in terms of energy consumption, water use, solid waste and its life cycle from production to transport. Moreover, the study pointed out that polystyrene products consume very little energy and water, and only 1/3 of the energy consumed by PLA products.
So if we can effectively recycle polystyrene waste, while expanding the use of renewable resources, why not do it?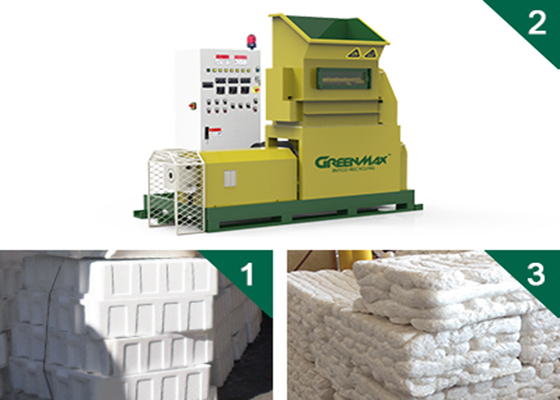 Polystyrene recycling is not actually difficult, you can find the machines from GREENMAX which is professional for polystyrene disposal. GREENMAX MARS series polystyrene melting machine is just what you need. After a process of shredding, heating and extruding, the foam becomes the densified PS ingots, and volume reduction ratio is up to 90:1. the safe operation and large output capacity make it gain more popularity in America and parts of Europe.
Should polystyrene packaging be banned or recycled? I'm sure that you have already got the answer.