Recycling polystyrene is the most wise action to both environment and human life
"Play stupid games , win stupid prizes," this the most interesting saying I have occurred to in these days. This point of view comes from an opponent of the polystyrene ban, who is calling for polystyrene recycling.

Five cities in St. Louis Obispo County have banned the use and sale of polystyrene foam food containers-legislation could soon be implemented across the county.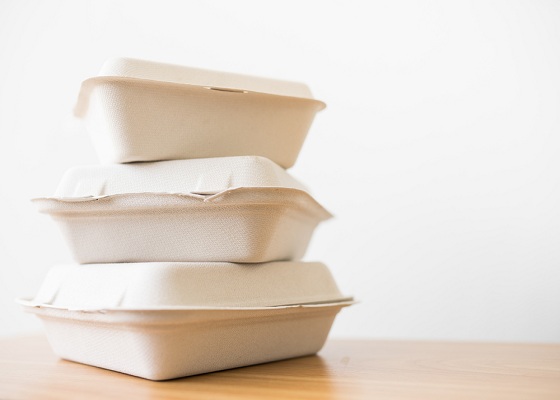 Since polystyrene products were put into use in 1947, it has brought great convenience to our daily life. But in recent years, the corresponding problems have emerged and become more and more serious. Therefore, some countries and regions choose to ban it in order to thoroughly eliminate the polystyrene pollution.

Polystyrene material is recyclable, but considering from the aspect of finance and technology. Most of the recyclers are not willing to accept it. However, instead of trying to ban a popular item, but to recycle it, polystyrene recycling may be a win-win result to humans and even the earth.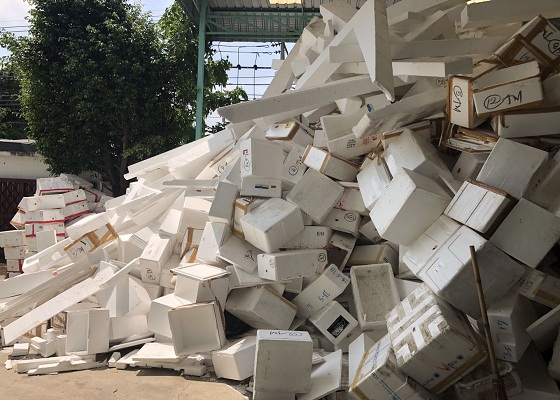 Recycling can make better use of polystyrene than ban it. Focused on polystyrene recycling, GREENMAX machines can eliminate all your concerns.

GREENMAX polystyrene compactor can provide you with a satisfactory solution. The whole process is simple and semi automated. You only need to feed the waste polystyrene into to the belt, and the waste foam will be crushed into small pieces and finally compressed out. You just need to collect the compacted polystyrene blocks and store it or transport it to the recycling center. The whole process is simple and safe, more importantly, it can save much human and material resources.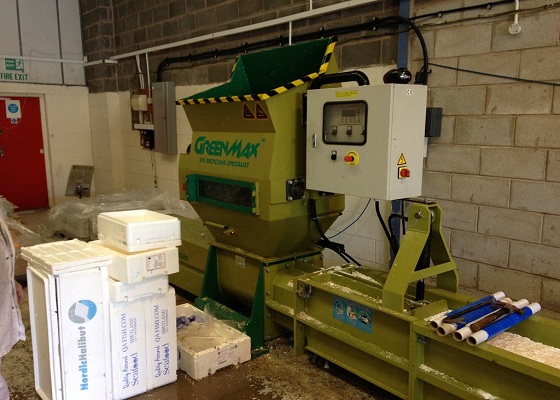 Don't worry about the fate of recycled polystyrene. Actually most of the recycled polystyrene will be made into PS pellets as the raw material of new foam products like photo frames, hangers, pens and so on.