Professional GREENMAX foam compactor is widely applied for foam packaging recycling
Is EPS foam packaging recyclable?The short answer is yes. EPS foam is a type of plastic foam #6 and can be rigid or expanded, each with a variety of applications. After being used, this material can be recycled and processed into PS pellets and used again for new foam products production.

Foam #6 is probably the most common plastic types in our daily life, used in food containers, electronic packaging, fish boxes and other packaging types to protect the items from cold, hot and damage. Foam #6 is extremely lightweight, consisting of 98% air and only 2% actual plastic. It can be fully recycled and converted into general-purpose polystyrene (GPPS) for making tapes, hangers and picture frames.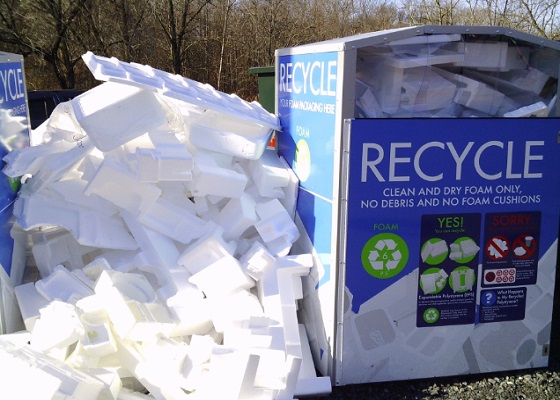 How can we recycle foam waste in a business model?

As a professional foam compactor manufacturer, GREENMAX was only a buyer of recycled foam scraps several years ago. We purchase foam blocks and lumps across the world and process them into PS pellets in our factories in China and Malaysia, and finally used in the production of picture frames, skirting lines and other decorative moldings.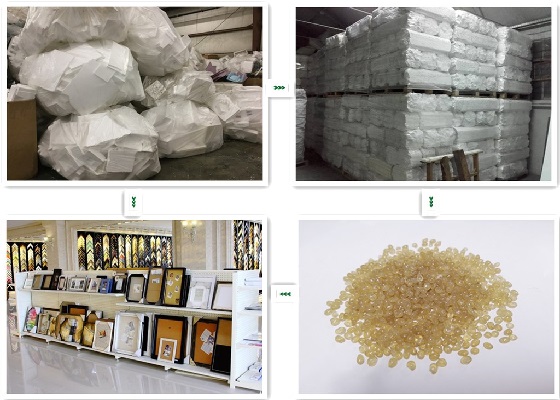 In the process of waste foam procurement, we occurred to many problems and pain points by our suppliers. To maintain better cooperation, we started to develop GREENMAX foam recycling machines in the next few years. Since then, GREENMAX APOLO series and ZEUS series foam compactors are becoming familiar in the waste foam recycling industry.

The main function of GREENMAX foam compactor is crushing and compacting. Based on European advanced screw compression technology, the GREENMAX machine features simple operation, no pollution and low noise. The compression ratio can reach 50:1, which greatly reduces storage and transportation costs for recyclers. In addition, some foam products end-users are also becoming familiar and plans to use this type of machines. Waste foam recycling is a great opportunity to start a new business.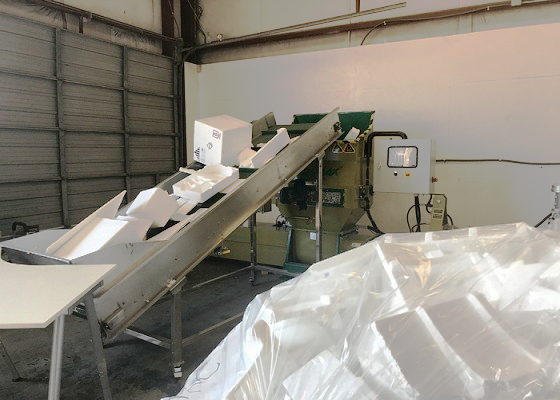 As professional foam recycling equipment manufacturer, reliable scrap buyer and quality frame products supplier, INTCO Recycling offers you complete foam recycling solutions.