Logistics companies are currently embarking on polystyrene recycling project
Styrofoam packaging is both a blessing and a curse. It is often used to protect food, keep them fresh, and prevent fragile items from being damaged in transportation, all of which are the benefits of Styrofoam. With the development of e-commerce and the Internet, Styrofoam seems to have been unable to get rid of the over-packaged items.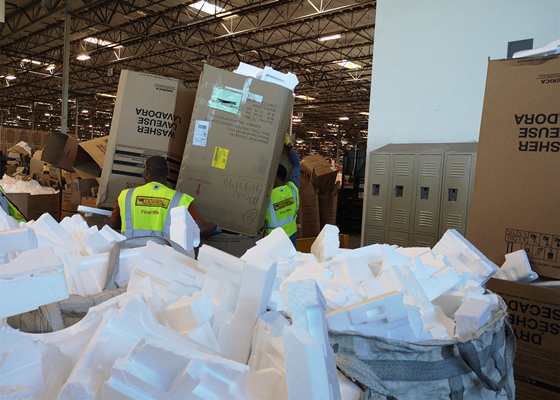 Logistics companies are not the only source of Styrofoam packaging waste, but they are major contributors.
Logistics companies handle thousands of packages every day to different areas and homes, so residents in many areas find it difficult to deal with huge package packages, especially in some areas where roadside recycling does not accept Styrofoam waste. Therefore, residents expect logistics companies to provide packaging recycling services. For example, take away the packaging after shipping and installing large appliances. This service is also good for logistics companies. Well-preserved packaging can be reused, and even nonreusable packaging can be sold.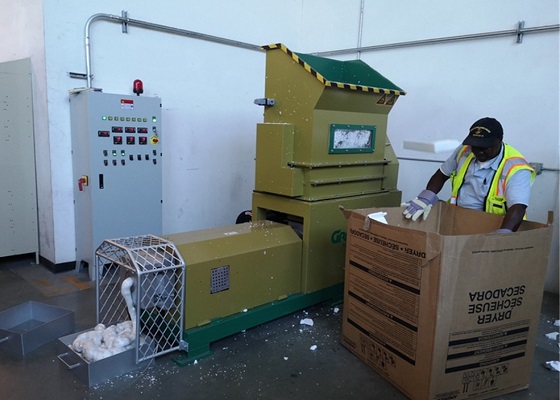 In fact, we have not done enough to recycle plastics. Less than 14% of the nearly 86 million tons of plastic packaging produced globally each year is recycled, of which only 2% is used for high-value applications, and the rest of the waste is landfilled, incinerated or dispersed in the environment, which has caused great pollution to our environment.
Now, more and more logistics companies are knowing Styrofoam is recyclable, and are seeking for ways to recycle their Styrofoam packaging waste. Some big American logistics companies, such as JB Hunt, have started using GREENMAX Styrofoam densifier to recycle their packaging waste.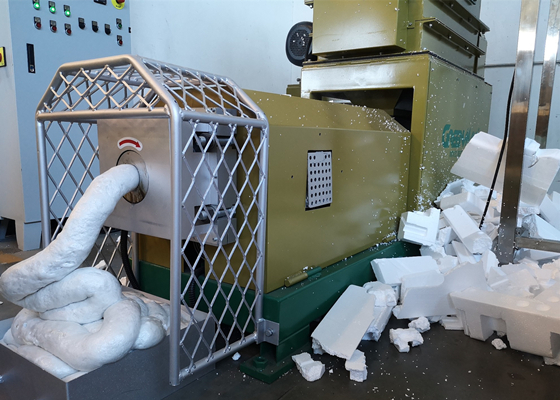 J.B. Hunt has now purchased several GREENMAX machines to expand its recycling business. As GREENMAX's popularity has grown, we are now working with a number of large logistics companies not only in the USA, but also in Europe and Australia. Help customers to carry out polystyrene recycling program, GREENMAX will provide better service to its customers.