GREENMAX Machine Will Shine in the World Due to the Green Recycling Chian
With increasingly serious pollution, environmental protection has become a hot topic in society. Catering to the general trend of world environmental protection, INTCO Recycling has been committed to the recycling, regeneration, and utilization of renewable plastics, and has developed it into complete green recycling closed loop. Finally, with the firm recycling concept and the unremitting efforts of all staff, INTCO recycling has been successful all over the world.

As we all know, INTCO Recycling has made the recycling of plastics (especially foam) into an industrial chain for development. From processing foam, granulation, and frame making, it has exquisite processes in every step. What we are going to talk about today is GREENMAX, the brand of foam recycling machine founded by INTCO. Whether you believe it or not, it is the countdown time for the GREENMAX machine to shine in the world.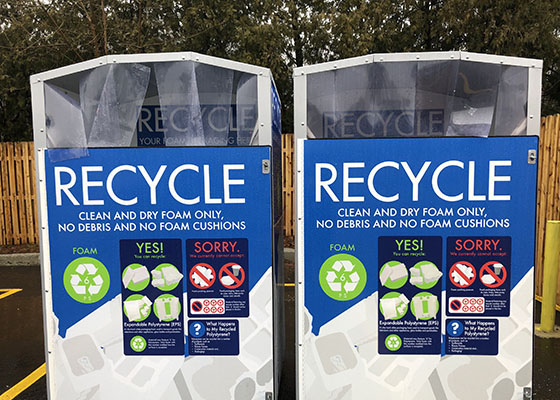 So what does the GREENMAX machine rely on to attract customers who need to recycle foam?
Inclusiveness for different types of foam
For many recyclers, they recycle a variety of foam materials, including EPS (expanded polystyrene), PE (polyethylene), PP (polypropylene), etc. If we really need a special machine for each kind of material, it's a nightmare for recyclers to just mention the cost. But GREENMAX can be perfectly suitable for a variety of foam processing, there are two kinds of cold pressing and hot melting technology for you to choose from. Not only the material itself, but it also has no restrictions on the industry, whether it is the fish box, lunch box, express packaging can be handled efficiently.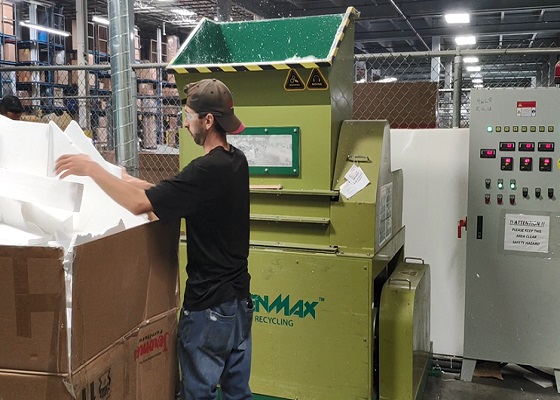 Personalized Design and Humanized Service
The personalized design of GREENMAX foam recycling equipment is reflected in all aspects. In addition to the types of foam mentioned above, there are also some objective factors, such as whether the local emission policy allows the use of hot melt technology, such as whether the storage space of recyclers allows the placement of large equipment. INTCO will have different solutions to solve these problems for recyclers. In addition, some special requirements, such as conveyor belts, hopper widening, and heightening, all can be implemented on the machine.
The after-sales service provided by INTCO is also humanized. Once there is a problem with the equipment, the local engineers will come to the site for maintenance. If there is no suitable Engineer in the local area, INTCO will also conduct one-to-one guidance by video connection, so as to provide customers with the best consulting and service.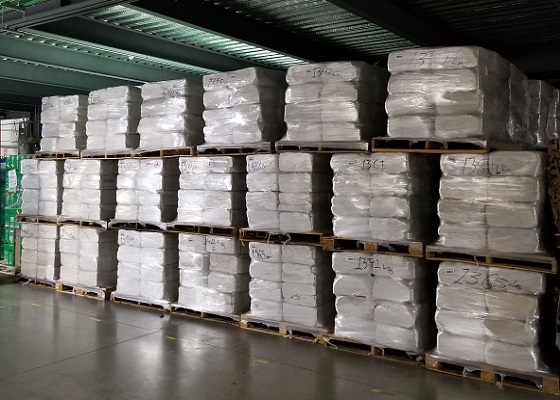 Of course, all of the above mentioned are the advantages of the equipment itself. In the future, the
GREENMAX
machine will stand out in the recycling industry mainly relies on stronger and stronger is the complete recycling industry chain of INTCO Recycling, which enables customers to use this recycling equipment for foam processing without worrying about terminal recycling, and can even make a profit by selling recycled foam back to INTCO.