How to recycle styrofoam correctly
Polystyrene is one of the most common forms of plastic. You see it in take-out coffee cups and egg cartons. It's also the packing material used to cushion goods for shipping. Many call it Styrofoam. Polystyrene is a very versatile material and is recyclable.There are four steps to recycle styrofoam as follows.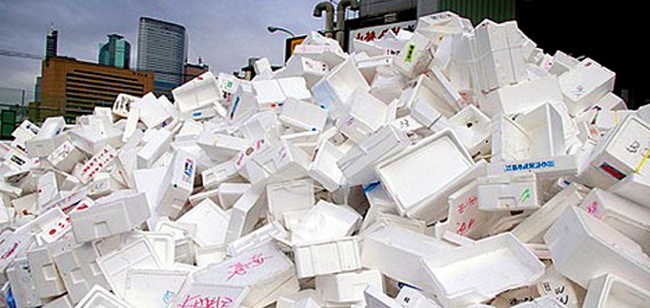 1. Collection- Greenmax has been the leading company of recycling styrofoam all around the world,including fish box,food tray and appliance package.

2. Densification- Foam is made of air up to 98%,The volume and weight ratio is too small to tranport. A kind of styrofoam densifier machines are fit for compacting styrofoam,the ratio of compaction is up to 50:1.

3. Pelletize- The densified foam is put into an extruder that melts the foam and extrudes it into strips type, then strips type of styrofoam is chopped into pellets.

4. Use the pellets to make new products like picture frames, insulation boards.