How to choose the right model of a Styrofoam densifier?
With the development of Styrofoam recycling industry, more and more manufacturers, recyclers, and some terminal companies have started to participate in Styrofoam recycling. However, do you know the professional knowledge of Styrofoam recycling? How to choose the model of your required Styrofoam densifier?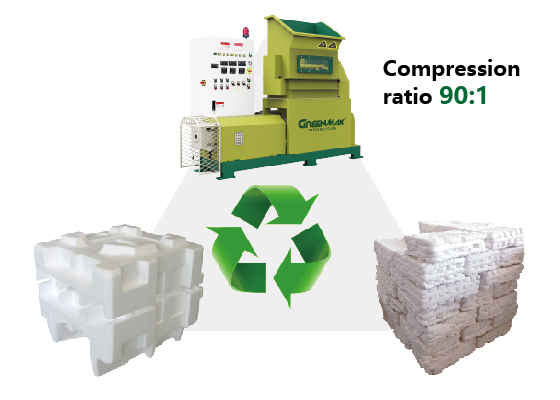 As a professional consultant, GREENMAX will give you advice on how to choose the right type of Styrofoam densifier. What you need to know is, for example, the approximate quantity of Styrofoam waste produced each day. The amount of waste determines the capacity and type of machine that you need. So we have to get the information about your Styrofoam waste source, foam volume, and the amount of Styrofoam waste to be processed per day.

In addition, you should know the space available for installing a Styrofoam densifier. This basic information, combined with the type of business, forms the basis for the model required for the assessment.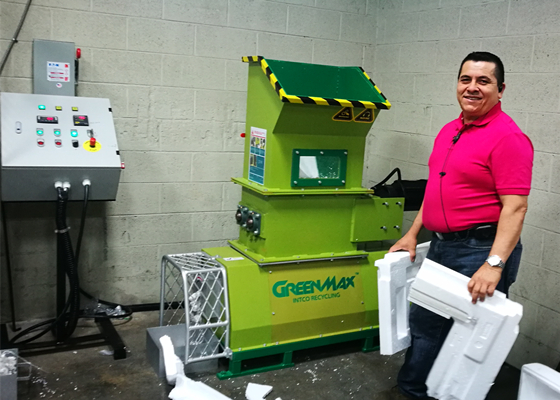 According to your requirements, GREENMAX can offer you professional Styrofoam densifier with different models. The M-C50 foam densifier is the smallest model, suitable for furniture stores, retail stores and other Styrofoam products end users. The M-C100 and M-C200 foam densifier are the most common midsize models, commonly used by foam manufacturers and recyclers, and are popular in the Styrofoam recycling industry. The type of Styrofoam densifier M-C300 with silo, used in some large furniture stores and manufacturing plants, can realize the maximum benefits.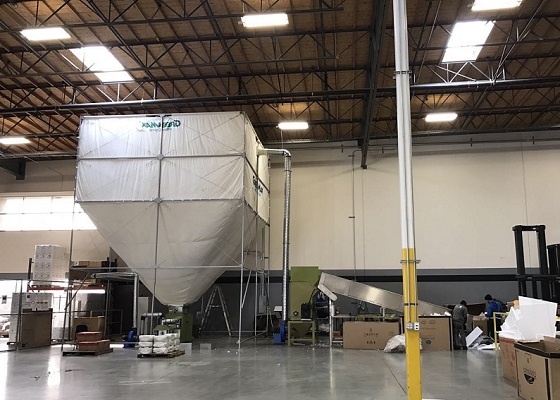 In fact, depending on the types of Styrofoam waste, the application of the foam recycling machine is also a little bit particular. Follow GREENMAX, we will bring you more information about professional foam recycling equipment.