How Is GREENMAX Styrofoam Densifier Working As A Great Helper To EPS Recycling Industry
Styrofoam also known as expanded polystyrene, which is 98% air, only 2% of the product,, polystyrene is a kind of lightweight material which makes it is difficult and uneconomical to transport to recycling sites because the transport fee and storage cost are very expensive.

To reduce the volume and transportation fee of styrofoam disposals, GREENMAX recycling has manufactured the newest hot-melting EPS recycling machine, called Styrofoam densifier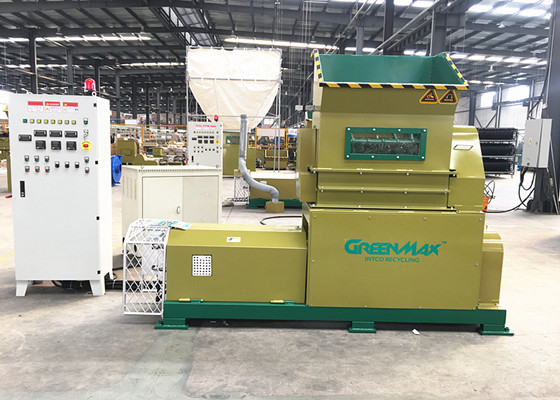 The use of a double crushing knife in the waste foam product hot-melting densifier can effectively break the expanded polystyrene material into smaller pieces and enter the hopper. Those foam pieces can not enter the screen would be further crushed again, fall into the screen.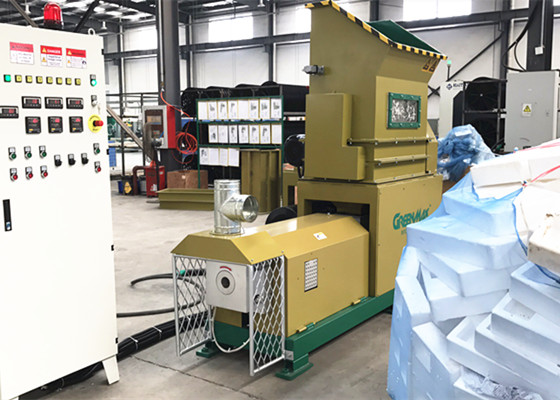 And then enter the main machine through the hopper with high-speed rotation, the crushed material is transported to the cone cylinder and the circular cylinder, heated by the heater to melt the material, and then continue to transport the molten material to Forming a square die, the material begins to cool down, and the square is retracted from the die to recover the object.

According to the required length, the cutting process is automatically cut off to complete the production process. Under the help of GREENMAX Styrofoam densifier, you can have a volume reduction ratio to 90:1, it can save much space in storage, at the same time, convenient for haulers to ship those densified EPS scraps, which makes EPS recycling more beneficial.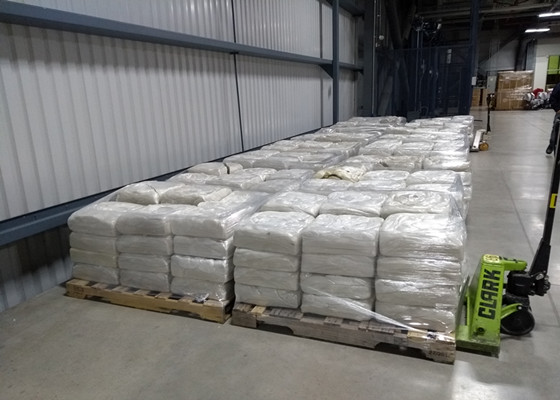 To better save manpower and cut down the processing cost, GREENMAX recycling has already designed a cutter connecting to the gate of processed EPS scraps, which can automatically cut those densified ingots immediately when then are coming out of the machine.

GREENMAX polystyrene densifier is known for high-quality, customized service as below:

1. Suitable for all kinds of polystyrene foam materials, and the applicable material is above.
2.Occupy less space as Mars can melt the polystyrene into dense blocks.
3.Competitive price in market with high quality and excellent after-sale services.