How can factory owners choose machines with high quality?
During the recent years, with the rapid development of enterprises and product packaging requirements of consumers, production-oriented enterprises have to invest more for the equipment. Consumer's demands are increasing, but as they are not the experts of the machines, they only care about the reasonable prices and good quality of the products. So more and more factories are in the purchase of machinery with high quality. At the same time, some factories also buy the cheap machines in order to save the money. But usually, if the factory buys the inexpensive machine, the quality of the products won't be very good. So, how to choose a machine with the high quality? It's necessary to choose the machine carefully.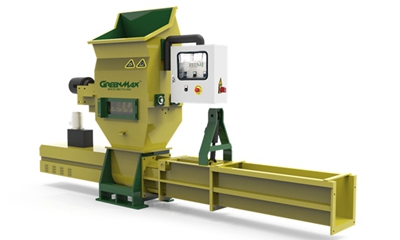 1 Why not buy a cheap machine? Only at the moment you done the bargain, you feel happy. The most of the time you may be unhappy because of the low quality of the products which produced by the cheap machine. And certainly the products can't be popular among consumers.

2 Quality is always important. A good product is certainly expensive because of the technology and high quality. People like bargain, but when they face the choices of money and quality, they would rather to pay more money to choose the high quality. There is no such good thing to spend the least money and buy the best product, since manufacturers always need to earn the money, so the quality is in proportion to the quality. A good machine may cost people more money, but it can be in use longer and produce popular products. Thus the cost would be easily paid back.




3 Provide good services. No matter what the company aims at, the best way to earn consumer's heart is not only about producing the good machine with the reasonable price, but also depends on the excellent after-sale service. Whether the company is big company or small, each company can produce different kinds of products with various styles, and consumer's choices are of a large amount. Products themselves usually don't have too many differences, the differences are up to the price and the after-sale service. If a company can provide better and convenient services such as workers are responsible for repairing and consumers can get a discount when they buy the machines again. Such kinds of things surely will make the products popular and bring the company with the profit.

In order to choose a melting machine to solve the EPS waste problem, GREENMAX is a good choice. GREENMAX recycling machine can provide a professional polystyrene recycling solution.