GREENMXAX Styrofoam recycling Machine are used by Recycling Company for Styrofoam Recycling in USA
Nowadays, with the continuous improvement of the environmental awareness of people, Styrofoam recycling has become an irreversible trend. If you read the news recently, you will find that the Foam Recycling Coalition, Falls Church, Virginia, has donated over $50000 to several regions like Collier County in the United States to support their recycling programs and encourage the purchase of Styrofoam recycling machines.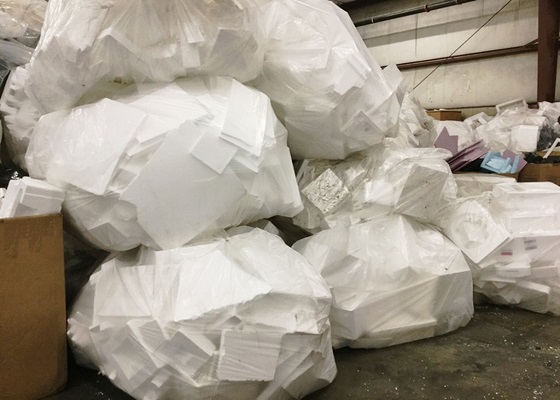 GREENMAX, as a representative business of Styrofoam recycling market in North America, is an expert in the design of Styrofoam recycling machines, which has more than 1000 customers all over the world so far. Gold Circuit E-Recycling, one of the customers that cooperate with GREENMAX, is specialized in electronic products recycling in Maryland. With the expansion of business, it also began to recycle packaging waste like Styrofoam. In 2014, we learned that Gold Circuit E-Recycling will collect many Styrofoam packages while recycling electronic products. These Styrofoam can only be disposed of by landfill method, which will generate a lot of cost.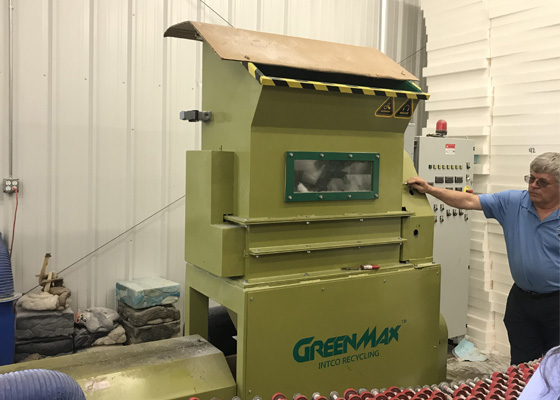 When Gold Circuit E-Recycling learned that Styrofoam packaging could be compressed with Styrofoam recycling machine and be sold to recyclers or purchased back by GREENMAX, it purchased a Styrofoam densifier with pleasure. The operation process of foam densifier is very simple, including feeding, crushing, hot melting, forming hot-melt ingots by screw extrusion that can be sold, which makes Gold Circuit save cost and achieve extra profits. Apart from this, Gold Circuit form a distinct and differentiated competition with other competitors. Most companies cannot help customers handle Styrofoam waste issues while they can, which make they use Styrofoam disposal as an entry point to attract new customers.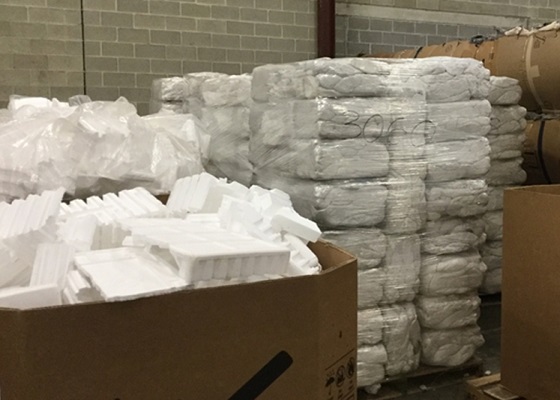 GREENMAX provides customers with a complete recycling project, it is not only a machine supplier of recycling company, but also an essential partner of their Styrofoam recycling business. Nowadays, many recycling companies have chosen to cooperate with us and purchase Styrofoam recycling machines. They think that this can achieve a win-win situation of disposing of Styrofoam and making profits, which is what every company is happy to see.