GREENMAX Styrofoam Compactor Makes Foam Recycling Easily And Smoothly
Many people may not have the correct idea about polystyrene foam recycling, because most of them think that styrofoam is extremely lightweight and due to the bulky-size, it is often mistaken for less valuable materials, which should be banned in consideration to the environmental protection.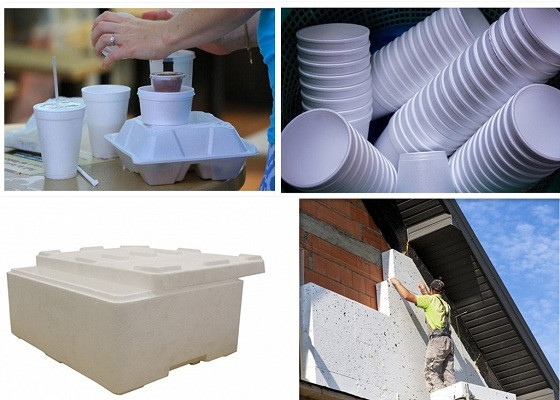 In fact, polystyrene foam is quite valuable when you have them collected, one of the main sources of the foam wastes is generated by the manufacturer, which is usually leftover and dust produced by cutting. In addition, producers will collect styrofoam waste from their customers.

But these EPS leftovers and scraps take up a lot of space and cause dust to fly everywhere. In addition, EPS material is flammable and explosive, which has a great potential safety hazard to factories.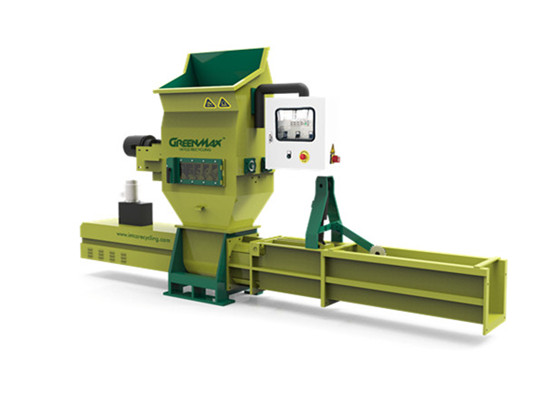 Many manufacturers and cutting chambers use crushers to process these wastes and then sell them to the end-users to make profits out of recycling Styrofoam.

But selling EPS smashed materials is seasonal, according to market demand divided into off-season peak season. Crushing EPS can only achieve a maximum reduction of 3:1, so in the off-season crushing sales. These wastes will still cause great trouble to manufacturers and cutters, space storage! Safety hazards!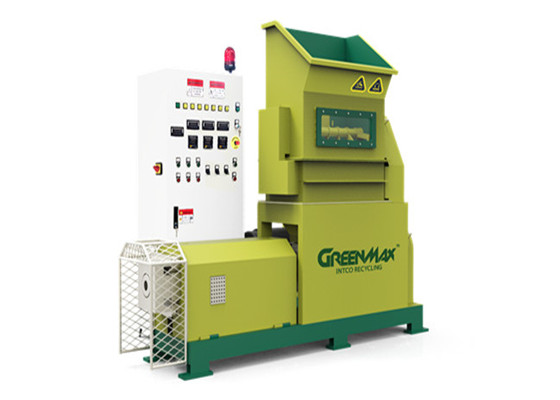 Using GREENMAX EPS compactor or hot melting Styrofoam machine, the volume reduction ratio can reach to 50:1 and 90:1. The sales market of compressed materials is more stable and GREENMAX recycling promises to buy back all the densified blocks or ingots compacted by GREENMAX polystyrene compactor.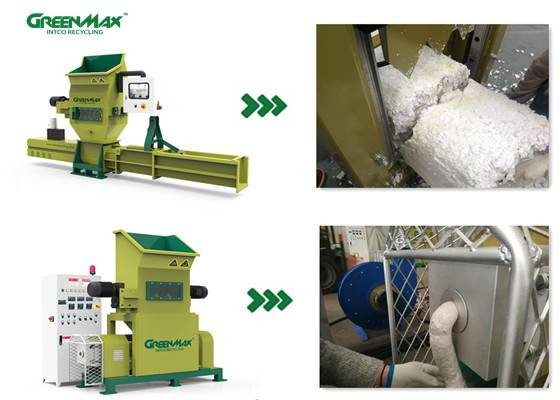 The main features of GREENMAX foam recycling machine:

(1) Clean screen display of Parameter settings and state

(2)Reliable performance and Simple operation

(3)Responsive action, time-sensitive

(4)Several failure alarm protection

(5)Customized service including silo, cutter, cooling system, exhausting pipe and etc.

(6)Excellent after sale service.

The GREENMAX polystyrene compactor is mainly used for waste disposal,including EPE, XPS,EPS(Polystyrene foam)ext.Materials can first be pulverized by the crusher and then be compacted, at last the material surface will be heated and form a block by the heating device. It is not proper to handle solid material with this device. And the manufacturer will not take any responsibility, should any loss occur due to mistakes during the operation.

GREENMAX Recycling has been a specialist in Styrofoam recycling area for more than 10 years, with the help of high-technology eps compactor, we can be more confident and efficiently deal with those eps wastes.