GREENMAX Recycling Compactor Has Been A Good Helper To Overcome China's Green Fence Policy
EPS shorts for expanded polystyrene, the most welcomed packaging material since 40 years ago, and styrofoam is generated from adding foaming agent into EPS material, which is famous for its insulating and protective features, therefore, EPS foam packaging product has been widely adopted in food packaging industry.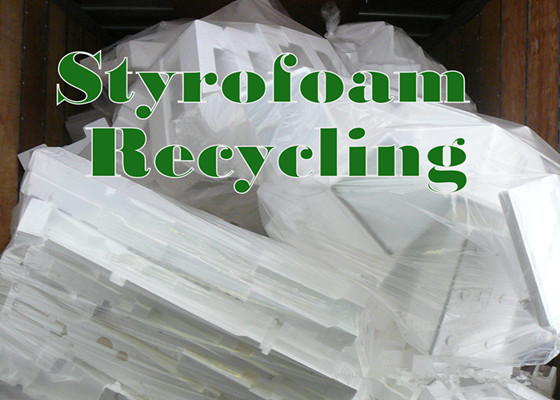 Around 10 years ago, most people don't have much awareness of recycling, even now they know they should recycle garbage so as to protect the soil, water and air from being contaminated, they don't have the clear concepts on what kind of waste is recyclable, especially when China issued the Green Fence policy which put great pressure to EPS recycling industry on the clearness of exporting garbages.

In order to overcome China's Green Fence policy impact, GREENMAX recycling has designed a series of EPS compactors, which are specially used to process all kinds of foam wastes, as we know the compressed EPS scraps can be sold back at high price.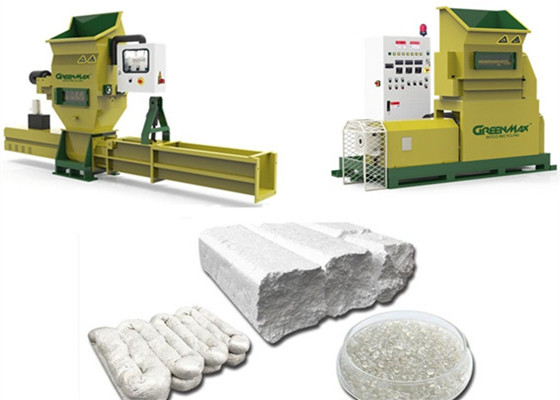 Moreover, GREENMAX beverage dewatering compactor squeezes out the liquid to the water collection tray with its water draining function, this is why GREENMAX recycling machine is very welcomed in fishing and packaging industry, even though there is still some water on the surface of Styrofoam container, it can also be processed without any problem.

Before the advent of GREENMAX EPS compactor, eps waste usually end up in dumping area or being burnt, as it takes great amount of space, it's more eco-friendly to compress those EPS foam waste which can save 50 times space than before.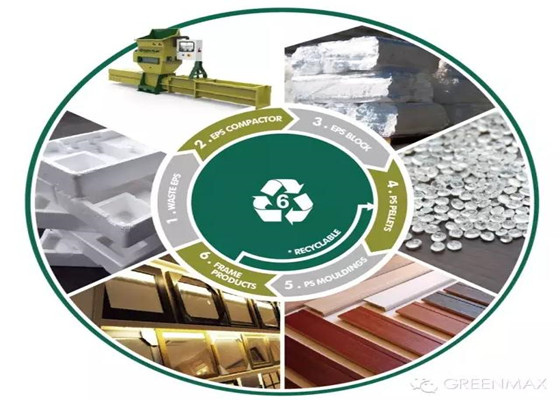 And the compressed EPS blocks can be pelletized into PS pellets, then those pellets will be used as raw materials to make new products, especially frame products and new packaging material.

Using GREENMAX recycling machine can save much time and manpower to achieve bigger capacity, given consideration that we have around 80% of the EPS wastes not yet be recycled, we should spare no efforts to increase EPS recycling rate so as to fulfill our responsibility as human beings to protect our planet.