GREENMAX polystyrene densifier can be of great help to EPS market and the recycling industry
In August 28, 2017, Zion Market Research has published a new report titled "Polystyrene (PS) & Expandable Polystyrene (EPS) Market for Building & Construction, Electrical & Electronics, Packaging and Other Applications: Global Industry Perspective, Comprehensive Analysis, and Forecast, 2014 – 2020."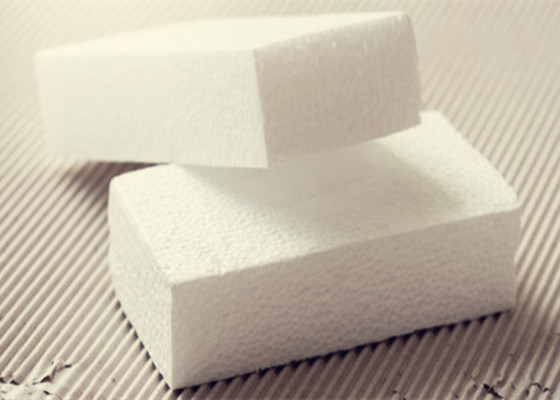 According to the report, global demand for polystyrene and expanded polystyrene was valued at USD 32 billion in 2014 and is expected to reach USD 42 billion in 2020, growing at a CAGR of approximately 4.5% between 2015 and 2020.

Polystyrene is a thermoplastic polymer obtained from the polymerization process of styrene monomer. In a synthesis process, the raw material like benzene and ethyl benzene are used to form styrene. The polystyrene melts at high temperature and it can remain rigid on cooling. Its thermal properties help to produce different components by employing the different technology like molding, extrusion, and vacuum forming.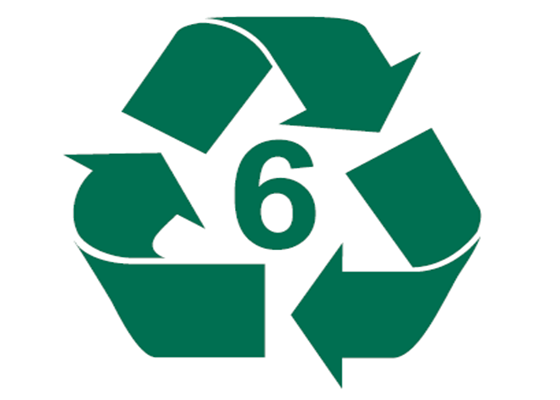 The packaging industry has remained major driving force for the growth of polystyrene and polystyrene industry, especially in China, India, Brazil, South Africa, etc. However, environmental concern, fluctuating prices of raw materials and substitute materials are expected to present a significant challenge to industry participants. This is expected to affect the growth of this industry in the years to come. Thus, polystyrene recycling is expected to open new growth window for the industry participants.

A green-based solution is to apply a polystyrene densifier. Such a densifier, fortunately, can be provided by GREENMAX.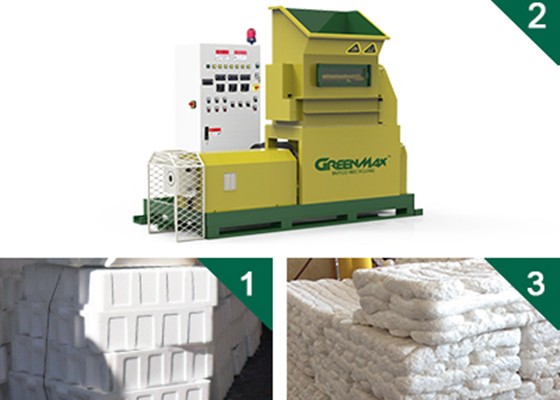 As a world renowned brand established in Los Angeles, USA in 2008, GREENMAX has always been committed to renewable plastic recycling. The polystyrene densifier from GREENMAX can be suitable for all kinds of polystyrene foam materials, such as XPS, PSP, EPE, and EPP. The recycling process will go through crushing, heating, melting, squeezing, cooling, and shaping, and finally the volume reduction ration can reach up to 90:1, which largely saves the storage space and transportation cost.

As professional polystyrene densifier equipment manufacturer, the GREENMAX still have a more challenging and longer way to go.