GREENMAX polystyrene compactor is the starting point of your recycling program
Polystyrene material is no stranger to foam products manufacturers and recyclers, so these companies may be the first to start recycling polystyrene waste, but for end users, the importance of polystyrene recycling seems less obvious.
Are you often troubled by a large amount of polystyrene waste? Of course, according to surveys, furniture chains, logistics companies, fishermen and even large supermarkets all have this problem. Polystyrene has become an essential but difficult to handle material.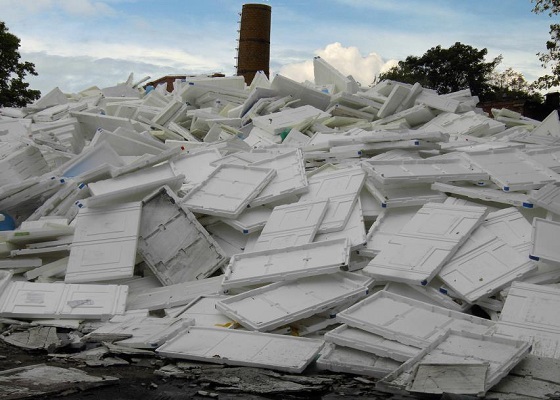 For the terminal industry, the necessity of polystyrene recycling mainly has three points. First, the disposal cost is high, polystyrene is required to pay for treatment in many areas, and the final landfill system of polystyrene waste still poses a threat to our environment. Second, it takes up a lot of space. Many recyclers or waste management companies are unable to take away polystyrene waste in time, and large piles of waste take up a lot of storage space. Finally, safety concerns. Polystyrene is light and dry, which can easily cause fire and create safety hazard to the factory.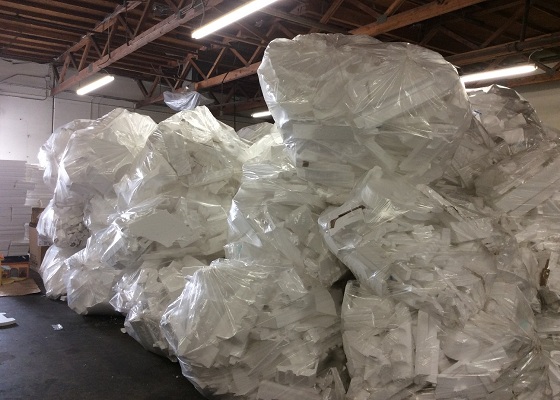 Based on the above reasons, a lot of terminal enterprises began to develop their own polystyrene recycling project, so the demand of polystyrene recycling machines also increases rapidly. However, lacking of recycling experience, it is not easy for these enterprises to start their foam recycling program It is necessary for them to find a professional consulting company that can develop a complete recycling plan.
GREENMAX is not only an equipment manufacturer, but also a recycling company. Having been committed to foam recycling industry for over decades, it can offer you the total solution to polystyrene recycling.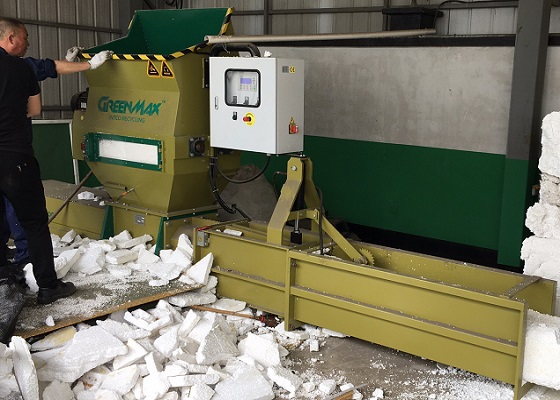 To start a polystyrene recycling program, you should first invest in a polystyrene compactor, is the starting point of your recycling program. Then you need to collect the polystyrene waste and compress them into dese bocks, and eventually you need to find the appropriate buyers, who will purchase your foam blocks at high price. GREENMAX can helps you in the first and third steps.