GREENMAX Polystyrene compactor helps turn fish boxes waste into treasure in Chile
With a coastline of 5.500 km, Chile is one of the world's largest fishing nations and the fisheries sector has led the country's economic growth. Corresponding to developed fisheries, millions of fish boxes are discarded every day.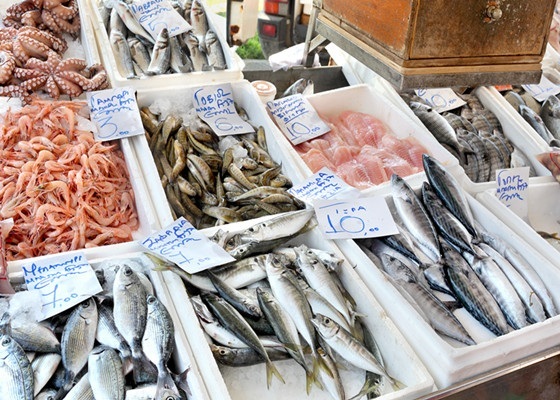 Polystyrene has the advantages of light specific gravity, impact resistance, high efficiency and energy saving, low price and wide application. After making polystyrene into a polystyrene box, it is the most suitable container for fresh fish products. Because of this, a fish box abandoned every quarter in a fishery can fill a football field.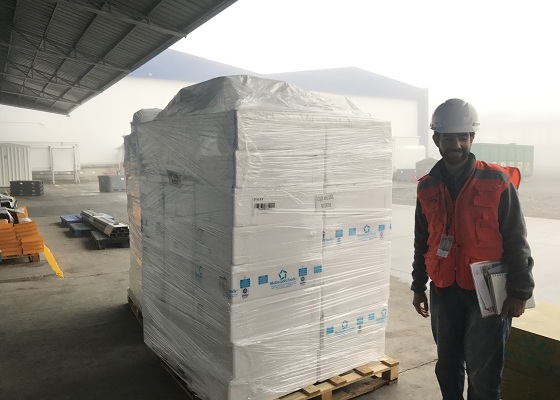 Instead of letting the fish box contain 95% of the air contained in the garbage polystyrene, if it is stored, it will take up a lot of space. If it is transported, it will reduce efficiency and increase the recycling cost.
Fish merchants choose to buy the famous recycling machine brand GREENMAX polystyrene compactor machine. Founded in 2008, GREENMAX has expertise and more than 10 years of experience in the polystyrene recycling industry, providing a total solution for polystyrene recycling. The GREENMAX expanded polystyrene compactor machine compresses a large number of foam fish boxes in a 50:1 ratio, and the large-volume fish boxes are compressed into dense blocks, which greatly facilitates storage and transportation.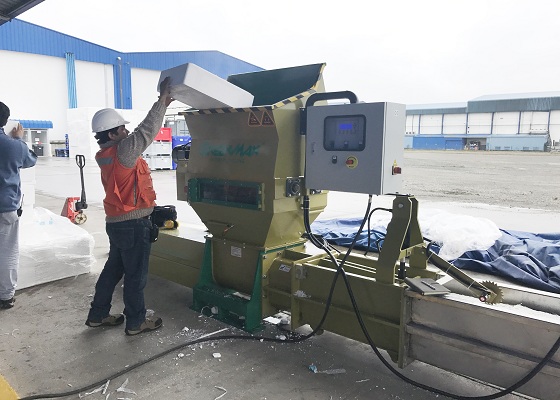 At the same time, INTCO Recycling will commit to repurchase compacted polystyrene blocks for granulation and recycling to produce a variety of frame products. In addition to being used in sales channels, we will also select beautiful frame products for our customers.
Chilean fish merchants have chosen to use the GREENMAX machine to recycle fish boxes. On the one hand, they can reduce waste polystyrene and protect the fish resources of the ocean. On the other hand, they can earn extra money by recycling fish boxes.