GREENMAX machine will always bring a bright future for the recycling industry
Under the motto of "Zero Waste," the D.C. Department of Public Works has issued new regulations, effective January. Styrofoam containers are also included in the recycling regulations.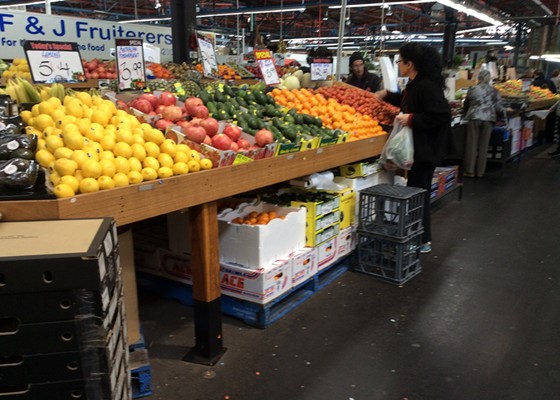 Polystyrene is a dense material used in insulation and in the packaging industry. By definition, it is hard to break up and recycle. While a lighter polystyrene is used in some food containers and while easier to recycle, it is still prohibited. Still almost all food service containers can now be recycled. But they must be larger than two inches by two inches. And all must be clean and empty. They are not recyclable if they contain organic waste.

When we talk about Styrofoam containers recycling, we may have heard that this material can be recycled by a Styrofoam recycling machine. The machine can reduce the volume of the container and then compress it into EPS blocks, the blocks can also be sold or remade into picture frames.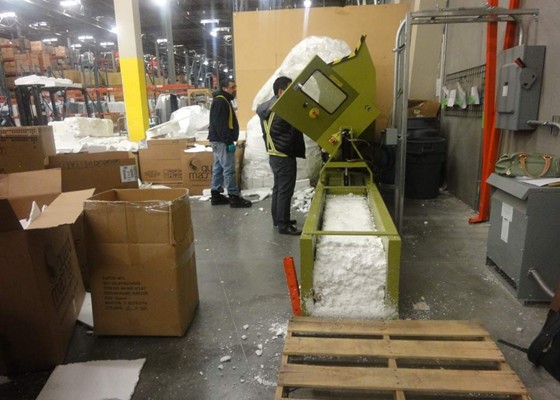 Finding a specialist who can provide you the series of recycling process is not easy. GREENMAX machine has been highly recommended by the recycling industrial many times and regarded as a recycling professional specialist. so why does GREENMAX get such a glorious honor?here you will find the answer: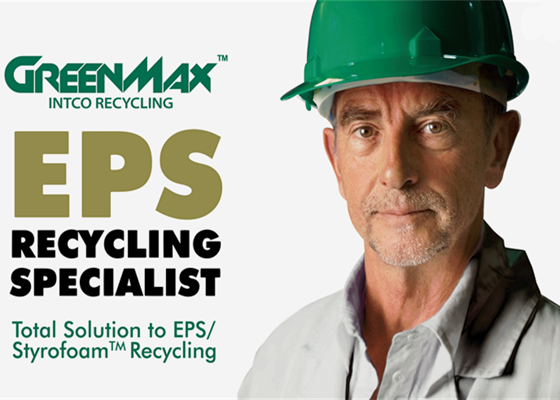 Established in 2008, GREENMAX machine from INTCO, who is a specialist in recycling, has recycling machines which include Styrofoam

compactors/densifiers, beverage dewatering machine, and plastics foam melting machine. Also we recycle and buy back EPS blocks.

As I mentioned above, the Styrofoam containers can be recycled with a Styrofoam recycling machine. Here comes GREENMAX Styrofoam compactor that specializes in compressing all kinds of Styrofoam material and can help you to reduce the volume of EPS waste up to 50:1. The machine smash Styrofoam containers and compress it into tight block. Styrofoam containers, after compaction, can be sold for recycling and reusing them to make frame products and construction moldings, such as crown molding, wall panel, etc.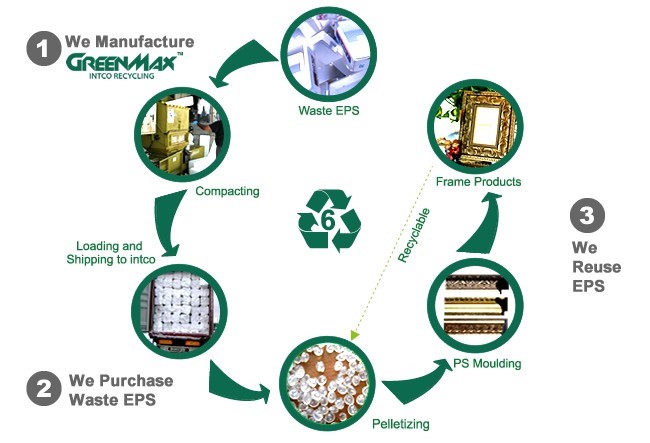 Since being regarded as a recycling specialist, GREENMAX has already helped more than 60 countries and regions in providing recycling solutions. GREENMAX machine will always bring a bright future for the recycling industry with its professional solution.