GREENMAX machine ensures the steady progress of your polystyrene recycling business
Polystyrene is completely recyclable because it can be made into renewable PS pellets and reused when recycled. Expanded polystyrene is an environmentally friendly polymer, with the highest recycling rate of any other plastic, which makes up a large proportion of municipal waste. Now many large companies start recycling polystyrene waste.
Polystyrene can be recycled in many different ways, such as crushing, cold compacting and hot melting. It can be reused in non-foam applications, lightweight concrete, building products, and reconstituted into new foam products.
Some companies need to crush large pieces of polystyrene scraps and then apply them directly to the production process as fillers. At this time, a simple crushing equipment can solve this problem. The GREENMAX polystyrene crusher is main used for large foam board and packaging. The pounded shredder grinds the foam waste into symmetrical beads at low speed, and is usually used with dust removers and mixers to make hybrid materials.
Many enterprises and organizations need foam recycling solutions to get the job done quickly, safely and efficiently. However, the whole process must comply with environmental requirements, and GREENMAX polystyrene compactor comes the best choice for these companies. The cold compressing machine has the characteristics of high output, high energy efficiency, economic and environmental friendly. The compacted foam blocks are 50 times smaller than before.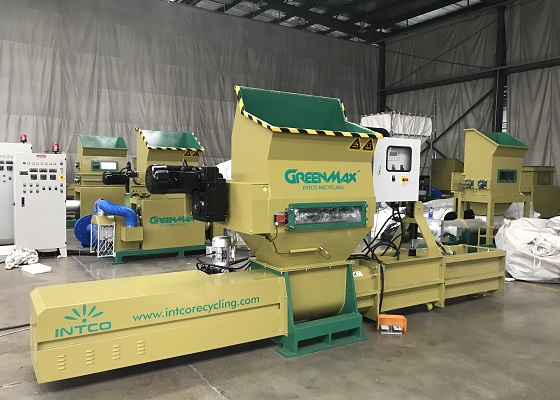 You can also found the polystyrene hot melting machine from GREENMAX, working with the hot melting principle, the foam densifier can reduce the foam volume at a ratio of 90:1 after the crushing, melting and extruding process. The melted foam ingots can be sold or made into recycled PS pellets for new foam products production.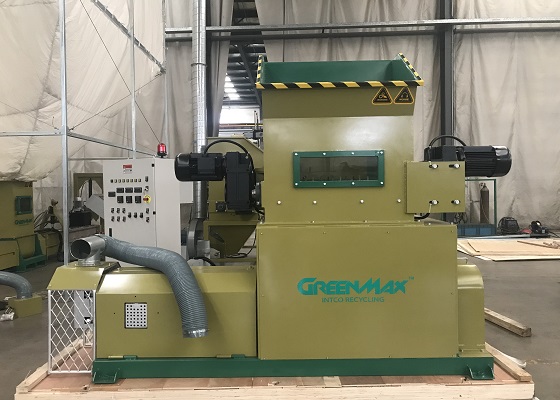 GREENMAX can provide you with all three types of polystyrene recycling machines according to your requirements. In addition, our machine can guarantee the quality of the compressed polystyrene blocks, and we can also buy back the material, which can ensure the steady progress of your polystyrene recycling business.