GREENMAX machine can easily convert the waste EPS into valuable resources
A Spanish Company consortium, formed by the ANAPE (Spanish national EPS Association), has begun to study the recycling of polystyrene foam (EPS) as a high-quality packaging material.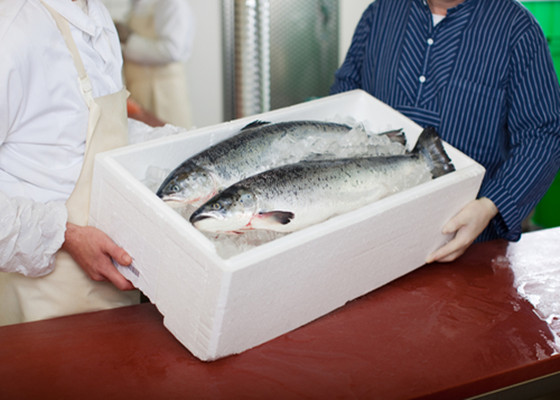 The consortium is consisted of Coexpan、Cicloplast, ElCorteIngles and Total Petro chemicals Iberica, and will be committed to the EPS-Sure project for a period of three years. The project aims to provide "a technically, environmentally and economically viable solution to convert these wastes into valuable resources."

The project will be tested at a Total Petro chemicals Iberica plant to create a renewable polystyrene (EPS) that meets quality standards in food contact purposes. The purpose is to convert the fish boxes into a food packaging material.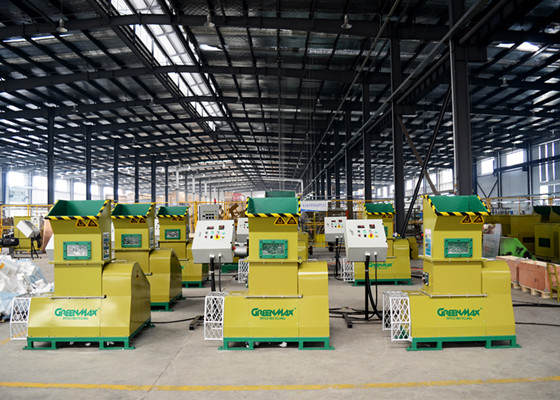 Once the experiment is successful in Spain, the project will be replicated everywhere in Europe.

ANAPE director Raquel L PEZ said, "EPS fish box is 100% recyclable, but in commercial flow, they are not properly reused due to transportation difficulties."

When talking about this partnership, Marcelo Miranda, the chief executive of Total Petro chemicals Iberica, said, "producing polystyrene (PS) from the EPS of the fish box is a major environmental and technical challenge."

From the above material, we can know that polystyrene fish boxes can be 100 percent recycled, but the boxes is difficult to transport to the recycling plant because the volume of the boxes is large and it is consisted of 98 percent air. That is to say, if we want to recycle it , we must reduce its volume.

GREENMAX machine has already achieved the goal of polystyrene recycling. GREENMAX is a specialist in polystyrene recycling, EPS recycling as well as PS foam cups recycling.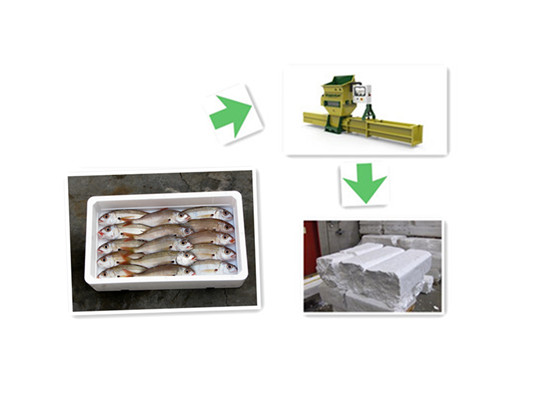 In GREENMAX, the waste fish boxes can be compressed into EPS blocks by the compacting system of GREENMAX polystyrene compactor at a compression ratio of 50 :1, and the EPS blocks can also be granulated into PS pellets. Then, it can be reused to make other useful products such as picture frames.

With the help of GRREENMAX, the compressed fish boxes an be easily transported to recycling plant and be converted into valuable resources.