GREENMAX helps you recycle foam waste to make new products
Do you know that recycled PS foam can be made into yogurt cups? Trinseo is reportedly to provide technical expertise to support the development of yogurt containers made from 100% expanded polystyrene.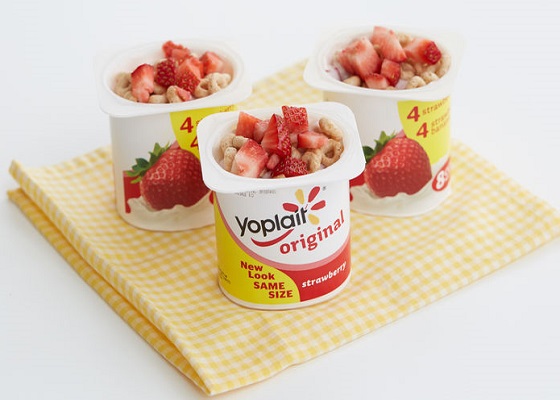 "As we work hand in hand with the packaging industry, the possibility of PS foam recycling in food-grade packaging is getting closer. In addition, the development of single-material yogurt cups will make recycling easier, thereby releasing new life in other applications by chemically or mechanically PS foam recycling, "says Nicolas Joly, Trinseo's global director of polystyrene and ingredients.
PS foam, commonly known as polystyrene or EPS, is a typical plastic #6. The recyclability of this material has been controversial, but now scientific practice has proved that this material can be recycled, and has a high recycling value.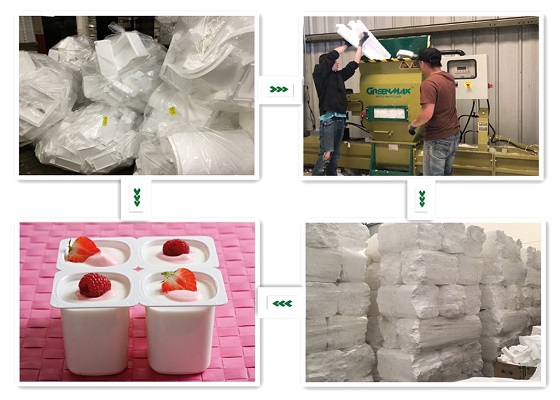 At present, mechanical recycling as a universal way of foam recycling has been welcomed by the majority of recyclers. Some end users are increasingly exposed to the foam recycling business and are making profits by recycling their own or collected PS foam waste.
As a foam recycling specialist, GREENMAX has been engaged in the design and development of professional foam recycling equipment for more than ten years, and successively designed GREENMAX APOLO series foam compactor, ZEUS series foam compactor plus and MARS series foam densifier.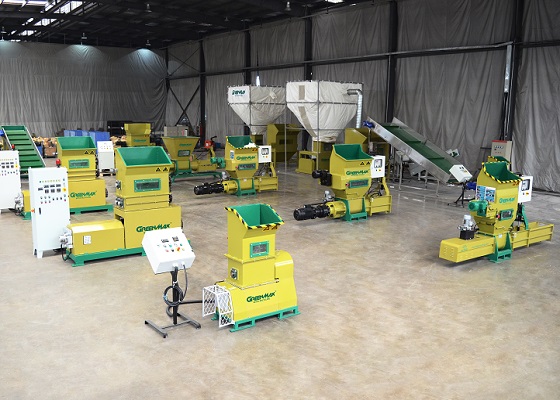 These three types of machines focus on different performance. APOLO series is based on screw compacting technology, and can reach the compression ratio of 50:1. ZEUS series mainly added the surface melting function, which is popular for handling PE foam, so that the compressed PE blocks will not be scattered again. MARS series adopts professional hot melting technology, with large capacity, high compression ratio and simple operation. The only disadvantage is that some exhaust gas will be generated. However, it doesn't matter, we are equipped with professional exhaust device to help you solve the problem.
You can choose any of the above three machines according to your industry requirements. GREENMAX will give you the most professional guidance to help you promote your foam recycling project.