GREENMAX helps fishermen in Vancouver launch fish boxes recycling project
In many coastal areas, the fishing industry is developed that it becomes a gathering place for polystyrene waste. As a packaging material, polystyrene has the characteristics of light weight, good heat insulation and waterproof performance, so polystyrene packaging is very popular among fishing companies and distributors.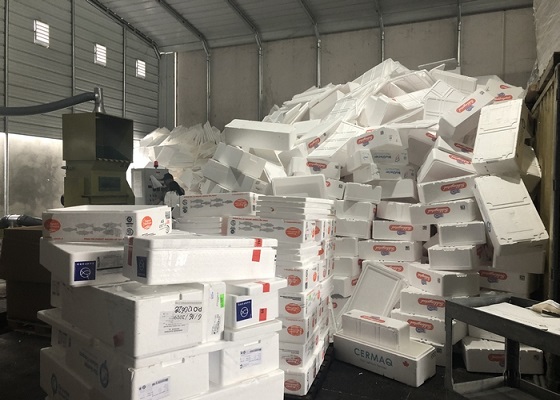 Vancouver is a coastal city in the low continental plain of British Columbia, Canada, surrounded by mountains on three sides and sea on one side. It is mild and humid, which provides good conditions for the development of fishing industry.
Recently, a seafood company who receives a lot of polystyrene containers every month has found us for foam waste solutions. "I would consider adding a GREENMAX machine if the payback works out. The Vancouver area also has quite a large number of seafood companies so I don't believe the source material is an issue." said the customer.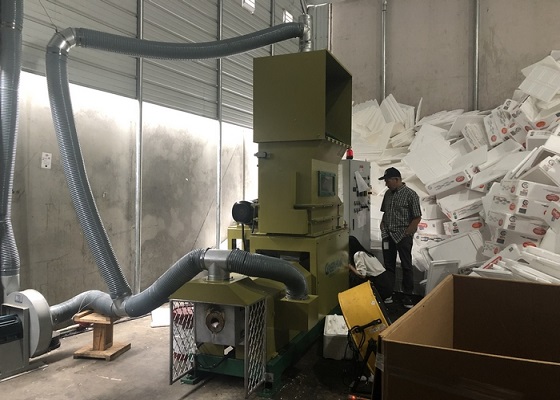 The customer is a fish merchant in Vancouver, mainly engaged in the distribution of seafood products. There are hundreds of fish boxes produced per month. A large number of stacked fish boxes occupy huge storage spaces. In addition, it's very uneconomical to pay for fish boxes disposal, so, the guests began to look for a more effective way to deal with it, which is to recycle the polystyrene fish box and then compress the material. The compressed foam blocks can save much high processing fees and earn extra profits.
GREENMAX has a stainless steel spout polystyrene densifier designed specifically for fish boxes recycling, primarily for handling wet fish boxes. The machine has advanced Siemens accessories, the compression ratio is up to 90:1, the hot melting technology is safe and pollution-free, and the melted foam ingots are clean and tight. Together with good quality service, GREENMAX is the first choice for customers to recycle polystyrene waste.
GREENMAX also provides foam blocks procurement services and regard each guest as a strategic partner. Our common goal is to make polystyrene recycling an industrial chain to achieve real resource reuse.