GREENMAX has Decided to Further Promote the Styrofoam Compactor in the U.S. Logistics Industry
Brilliant in Recycling Exhibitions
With the introduction of the vaccine, COVID-19 influenza has been gradually controlled, and various recycling exhibitions around the world have been held one after another. Every year, INTCO Recycling will participate in these exhibitions and has attracted the attention of many companies in K Show, IFAT, and NPE. Recently, INTCO also attended IE EXPO 2021, which was kicked off at SNIEC in Shanghai and showed their GREENMAX Styrofoam compactor.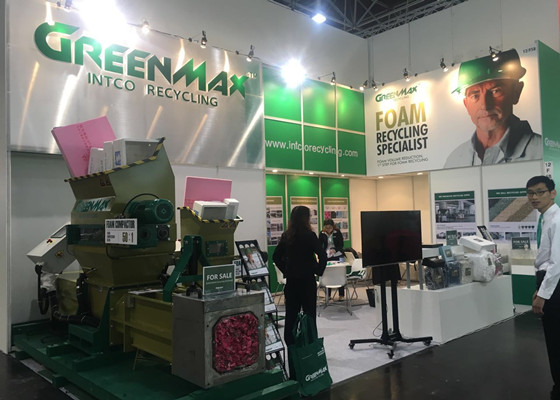 INTCO's machine brand GREENMAX showed in the exhibition the completion of the recycling industry chain, which made many companies express strong interest and received a lot of inquiries from the recycling industry.


Stand out in the Bottleneck Period of Logistics Packaging Recycling
At first, INTCO was just an end-user of waste foam and looked for materials in various markets. However, it was found that Styrofoam was very scarce, and the supply was in short supply. It is clear that many industries, such as the logistics industry, are rising under the upsurge of online shopping, which is bound to produce a large number of Styrofoam packaging.

However, even in the developed U.S. market, the recovery rate of Styrofoam is very low, even less than a quarter, because the volume of Styrofoam is too large to allow small companies to bear the transportation costs.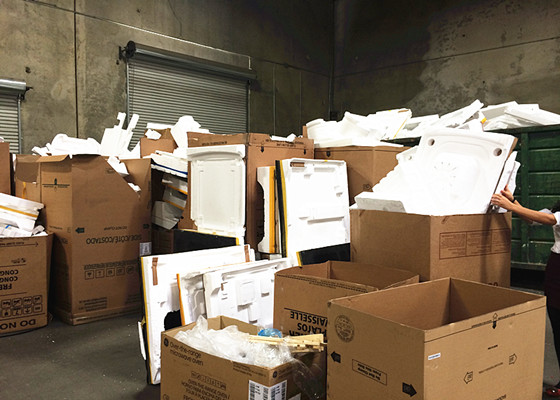 These realities have made INTCO recycling determined to do something for the recycling industry, and the brand GREENMAX has emerged as the times require. GREENMAX devoted himself to the research and design of Styrofoam compactor based on cold-compress technology so that these inevitable practical problems have been solved.


Successful Cooperation with Famous Logistics Companies in California
Premier product management is a California-based logistics company. As one of GE's contractors, it has been in operation for 13 years. It is mainly responsible for the transportation of household appliances, such as refrigerators, washing machines, and other household appliances.

Due to the difficulties of Styrofoam management, Premier has been looking for a recycling solution for Styrofoam. The timely arrival of GREENMAX Styrofoam compactor A-C100 enables them to solve the trouble of Styrofoam management that has plagued them for many years.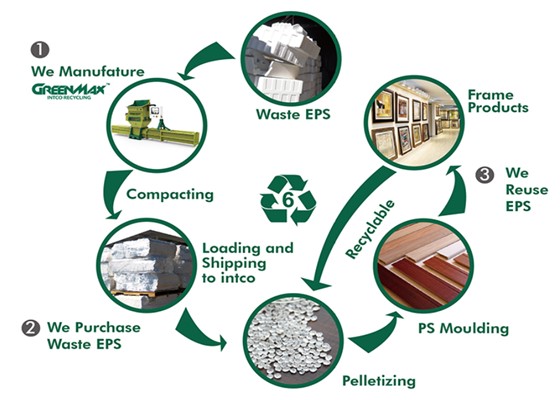 This successful cooperation has obviously given a shot in the arm to the logistics industry in the United States. People have come up with the idea that since GREENMAX Styrofoam compact can conquer such a famous company, it really has its unique advantage.

In fact, the application of cold pressing technology enables Styrofoam compactor to reduce the volume of Styrofoam by up to 98%, from loose to compact, saving a lot of transportation costs, and can also be sold back to GREENMAX as raw material for granulation.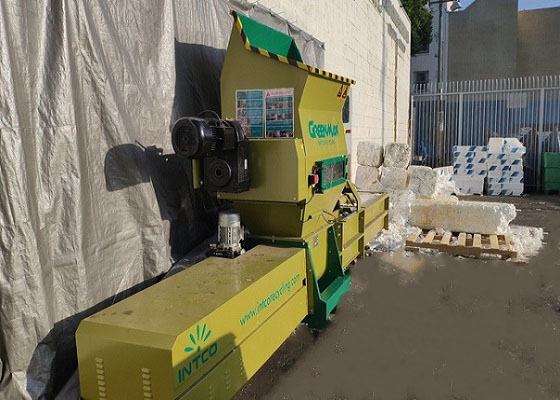 Such a recycling closed-loop is exactly what the recycling industry lacks. While other companies are still struggling with how to deal with Styrofoam, GREENMAX has designed a complete set of solutions. It is believed that in the future, the US logistics industry will be closely linked with the Styrofoam compactor.