GREENMAX from US can accomplish secondary utilization of packaging resources
According to the ACC Plastics Department, the plastic resin manufacturers in the United States have promised to fully recycle all plastic packages by 2040 and further strengthen the management of plastic particles by 2022.


"We are embracing the recycling economy of plastics, because it helps to show our overall commitment to sustainable material management," said Steve Russell, vice president of ACC plastics. In the process of making these goals, our industry publicly affirmed our idea of safe, hygienic plastic packaging and what we want to achieve quickly. "
He also said, "we are going to work with our value chain partners to make a transition to an increasingly circular system to design, manufacture, and recycle our plastic packaging resources."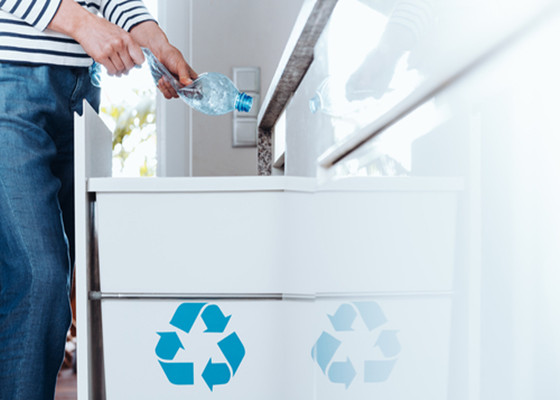 Plastic resin manufacturers have planned to focus on six key areas to achieve these goals. It includes: recycling and reusing; developing new technologies and systems for collecting, classifying and recycling materials; expanding the collection and recycling of plastics; and spreading the awareness of the used plastics. These are valuable resources that can be used for the second time.
Recycling plastic packaging includes polystyrene packaging, Styrofoam containers and plastic bags. Once this packaging is recycled, it can create a great benefit.
With the decrease of resources on earth and the increase of environment consciousness of human beings, many countries treat plastic packaging as a secondary resource and widely carry on the study of utilization of packaging material.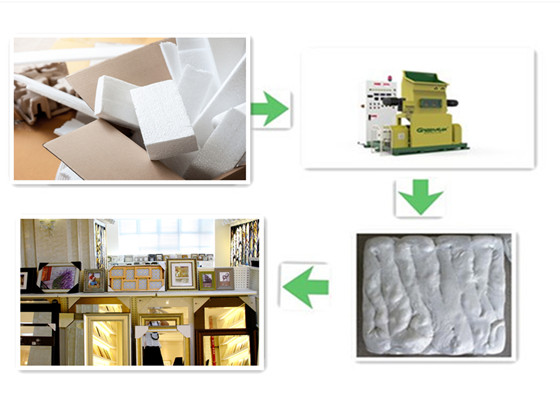 GREENMAX from US can accomplish secondary utilization of packaging resource. GREENMAX Styrofoam densifier can make the waste Styrofoam packaging turn into exquisite picture frames. The process of Styrofoam recycling as follows: the waste Styrofoam packaging material can be melted into densified ingotes by a EPS desifier, and then it can be sold or reused to make picture frames.
The waste packaging material is a treasure for GREENMAX and not garbage, if you want to join us to recycle the waste, you will be welcomed.