GREENMAX foam densifier- A worthwhile polystyrene recycling machine to invest in
Polystyrene waste can be seen everywhere. With the strengthening of environmental protection policies, the recycling of polystyrene packaging, production scraps, food containers and other waste are worth paying attention to.
Polystyrene is recyclable. The recycled polystyrene is no longer waste, but converted into useful resources. Manufacturers continue to develop advanced and rugged machines to make this easy, and one of the most famous is GREENMAX foam densifier.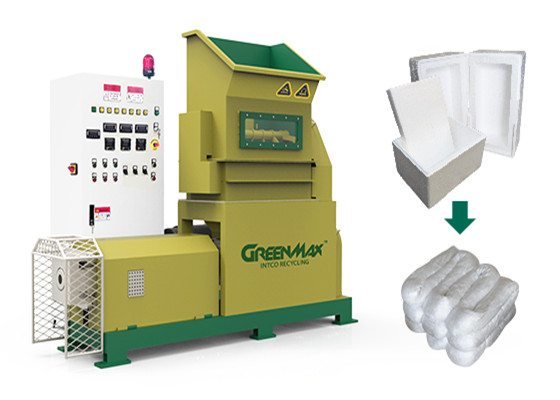 How to choose the professional foam recycling equipment?
Polystyrene is generally recycled through cold pressing and hot melting, and the machine must be of good quality, easy to operate, and have after-sales support.
GREENMAX foam recycling machine is well known in the field of polystyrene recycling industry, especially in the United States and Europe market. The foam densifier is actually a foam melting machine, which dispose the foam waste in the process of crushing, melting and extruding. With the compression ratio of 90:1, the machine solidifies the foam into blocks or logs suitable for use in other industries.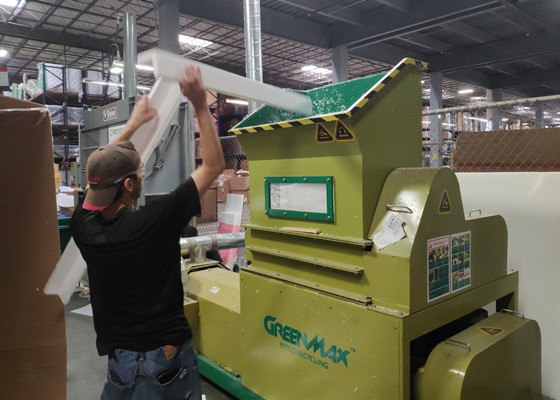 To be more important, GREENMAX adopts European advanced technology, which is the most advanced screw power compression equipment in the industry at present. Generally, it can be used for 5 to 10 years without big problems. In addition, GREENMAX continues to improve operational techniques, and the transition from P mode to T mode makes the operation of the device easier. We have after-sales service sites all over the world to ensure the best service to our customers.
What is recycled polystyrene used for?
The recycled polystyrene ingots are good renewable resources that used for new foam products production. The main renewable products include picture frames, decorative moldings, insulation board and so on.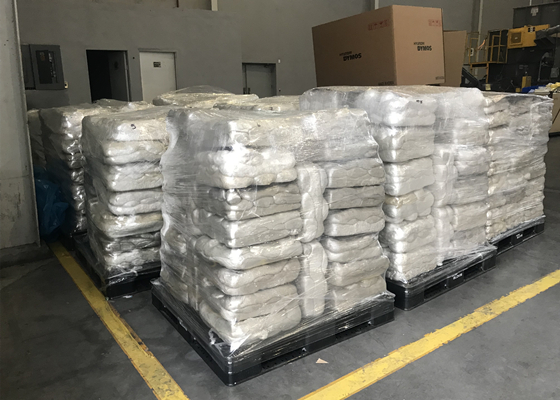 You can sell your melted foam ingots to INTCO recycling, the parent company of GREENMAX. The polystyrene scraps will turn into a beautiful photo frames there. As your loyal partner, GREENMAX will give you the best price.