GREENMAX EPS foam densifier is popular among recyclers in Mexico
According to Recicla Unicel, Mexico's annual consumption of EPS is 125,000 metric tons, of which only 5-6% is recycled. EPS is a recyclable material and the industry has great potential in Mexico. An EPS recycling group is celebrating the start of Mexico's war of independence with an annual Mexican holiday to promote its expanded collection of EPS foam waste.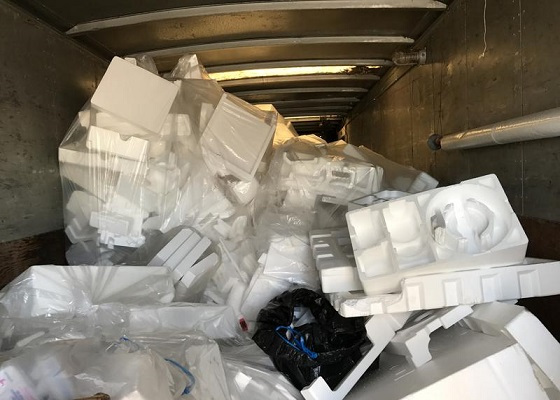 The EPS recycling program is now part of Mexico's federal waste prevention and integrated management act, aims to open multiple collection points across the country.
There is no denying that EPS has brought great convenience to our life. If you want to continue using EPS foam material instead of banning it, please recycle it! The recycling of EPS is an urgent problem at present.
At the beginning of 2019, we received an inquiry from a Mexican recycler. According to the customer's description, EPS recycling is their new project. At present, they are trying to get vinyl polystyrene bags from some furniture stores and logistics companies. Material, want to handle it yourself, look at the profit margin of polystyrene recycling.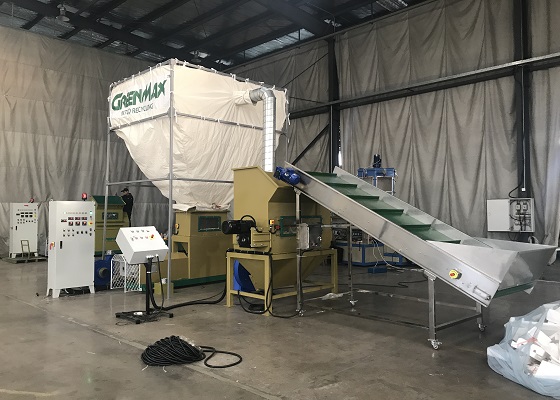 Now, the customer has a second-hand machine with a production capacity of about 100kg/h, which has been used for 3 months. Due to the low production capacity, the customer is not satisfied with the waste compression demand, so he wants to find a new machine to improve the profit margin.
"The packaging materials we collect are clean materials, they have high recycling value. We must invest in professional and larger capacity equipment to recycle it. High-quality melted foam ingots can be sold at a higher price." said the customer.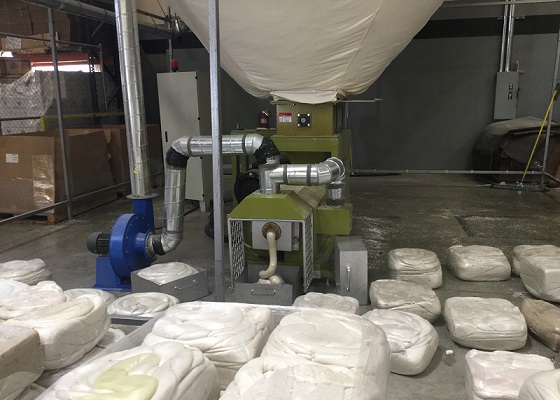 After understanding the customer's pain points, GREENMAX provided the customer with a complete set of EPS solutions, including professional equipment and purchase of the melted EPS ingots. The customer was very satisfied with our solutions and soon purchased our GREENMAX M-C300 EPS foam densifier. According to the customer's feedback, the melting machine has large capacity and compression ratio as high as 90:1, which brings them great profits.
EPS recycling has a good market in Mexico, and we encourage more enterprises to start EPS recycling projects, not only recyclers, fishermen, furniture stores and other end users can also generate profits from EPS recycling.