Germany Dusseldorf International Plastics and Rubber Fair
Germany Dusseldorf International Plastics and Rubber Fair (K show) was recently opened.

According to the organizers of the K show, the number of visitors in this exhibition has increased then last year.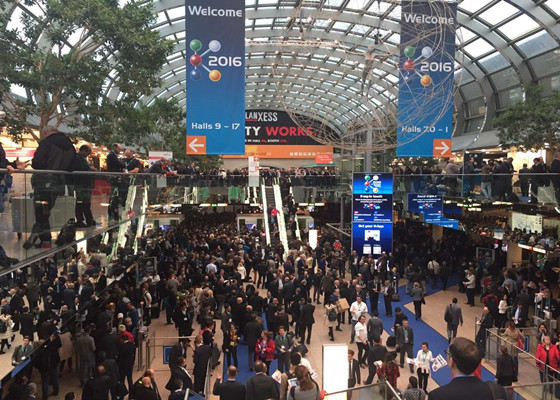 On October 20, there were approximately 45,000 visitors arriving at Messe Düsseldorf GmbH, there are more than 3,000 people on the third day than the 2013 K Show.

GREENMAX carried polystyrene recycling machine ZEUS, MAR Series- professional EPS recycling solution debut!

The booth showed the latest foam recycling program - Styrofoam densifier and EPS compactor which GREENMAX recycling equipped with i-factory4.0 management system for the first time, showed the production status of the machine.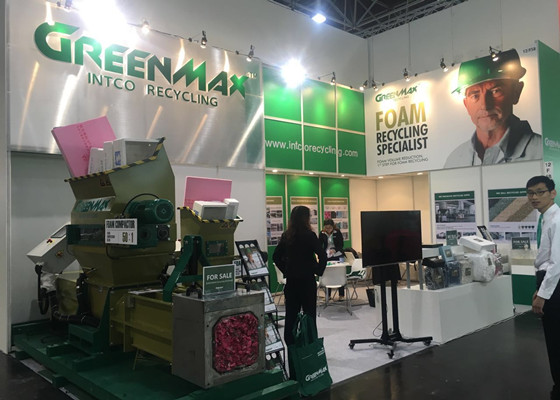 GREENMAX accelerated the expansion in the European market

With the economic adjustment in Europe, Asia, especially Chinese equipment is more and more popular in European markets, and this exhibition is undoubtedly K show further expanded the window of the European market for Chinese equipment. In the K show, GREENMAX innovative products attracted the attention of many European customers.

GREENMAX machine international sales director, Lucy Shen, said that the gap between Chinese equipment and technology and Europe is smaller and smaller, and can meet many individual customer needs, so the European market acceptance of Chinese equipment is getting higher and higher. "This year GREENMAX accelerated the expansion in the UK, Spain, Italy and other countries, I believe the European market will have faster growth.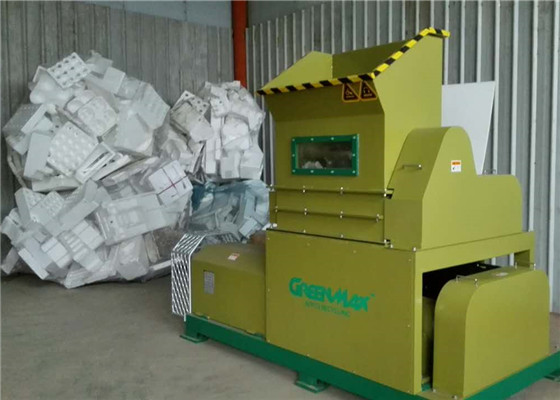 MARS-C200 in K show 2016
MARS is featured by high-speed, stable and efficient, which can recycle EPS, EPE and various waste plastic foam. The production line also incorporates the hot-melt and extrusion technology, there is great effect during the hot melt process and extrusion process. GREENMAX Styrofoam densifier can save energy, is featured by high efficiency, economic, durable performance.

GREENMAX, as a frequent exhibitor in K show, we brought fresh elements debut each time, Germany K Show was held on Oct 19 - 26, GREENMAX welcome you to visit the our booth!