From 4 Perspectives: Why Choose GREENMAX Styrofoam Recycling Machine?
Styrofoam, also known as EPS (Expanded Polystyrene), is a kind of material that cannot be bypassed in the recycling topic nowadays. Globally, over 14 million tons of Styrofoam is produced annually, but its recycling rate has been difficult to rise. In order to promote Styrofoam recycling and take the lead in the recycling market, many companies have begun to develop and sell Styrofoam recycling machines.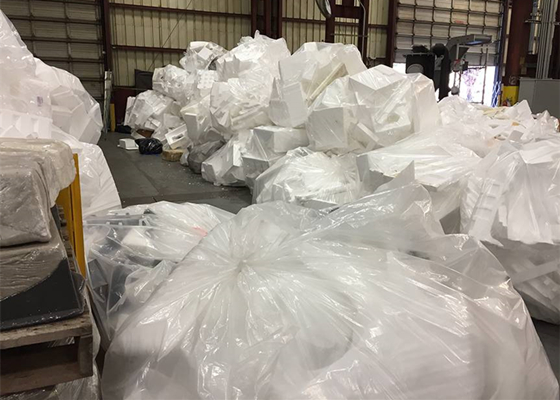 The same is true of
GREENMAX
, a brand of INTCO Recycling, which has made great progress in the recycling field. This article will analyze 12 reasons for choosing GREENMAX Styrofoam recycling machine from four perspectives.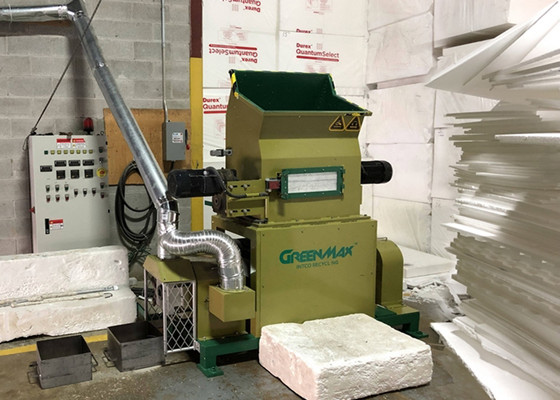 Trustworthy High Brand Awareness
① As a brand supported by well-known large companies, GREENMAX has sufficient fund chain and government support and will continue to carry out R & D and upgrade to expand its influence in the industry.
② With the support of INTCO Recycling, GREENMAX will participate in various world-class recycling exhibitions every year, such as K Show, IFAT, etc. During the exhibition, GREENMAX will display the Styrofoam recycling machine, processed Styrofoam blocks/ingots, plastic particles, and picture frames. Let more people know how to recycle Styrofoam and the effect of Styrofoam recycling. This shows the publicity of GREENMAX and its brand influence on recycling.
③ The quality of the GREENMAX Styrofoam recycling machine is recognized by many world-class companies, such as Pepsi, Coca-Cola, L'oreal, and other influential companies in the industry. GREENMAX not only cooperates with them but also becomes their designated equipment supplier.
④ GREENMAX Styrofoam recycling machine is not only suitable for a certain material or a certain industry. Now, it has been used in all walks of life to deal with various forms of Styrofoam, such as fish boxes, lunch boxes, furniture packaging, building materials, etc., with many successful cases.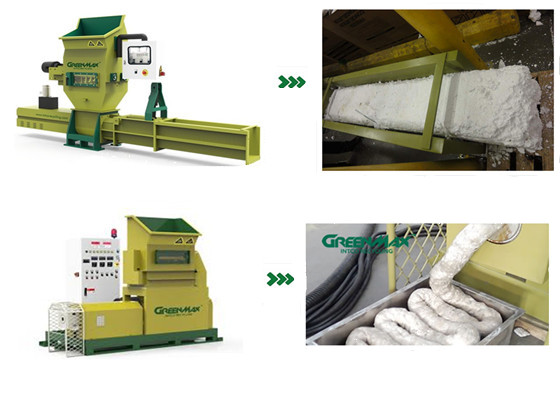 High-quality Equipment with Advanced Technology
① GREENMAX Styrofoam recycling machine aims to catch up with European advanced equipment. Its main components are imported from Germany and made of high-quality steel. On the premise of ensuring the quality basis and use effect, GREENMAX has higher cost performance than European machines, which is a worthy choice.
② GREENMAX machine is not limited to a certain industry, but suitable for all kinds of materials. Moreover, GREENMAX has an exclusive customized design, which can be customized for different materials and can also improve the basic accessories according to the specific needs of customers, so as to perfectly meet the needs of various types.
③ The quality assurance of the GREENMAX Styrofoam recycling machine is not free to talk. All kinds of certificates are complete, such as CE, UL, air quality testing, noise testing, etc.
Complete Styrofoam Recycling Loop
①GREENMAX machine is not only simply recycling Styrofoam, but it is also a complete recycling project, providing one-stop service for Styrofoam, from how to recycle, how to use the machine, how to transport, to purchase the processed Styrofoam back, to solve all problems for customers.
② As long as GREENMAX is selected, it is like adding insurance for Styrofoam recycling, and there will be no worries. Especially in the low tide period of the market, the complete GREENMAX recycling chain will ensure the terminal recycling of the materials after treatment and don't afraid that the processing Styrofoam cannot be sold.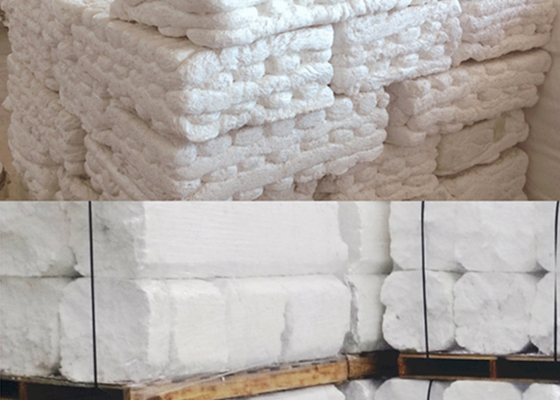 Excellent service
① The delivery date of the GREENMAX
Styrofoam recycling machine
is fast, it has inventory in the California warehouse, which can meet some urgent needs.
③ Before the machine is shipped, GREENAMX will arrange 5-6 times trial run to ensure that the machine is in good condition before delivery.
③ GREENMAX has a professional after-sales team. If there is a problem with the machine, the sales and engineers of GREENMAX will visit the customer together to solve the problem as soon as possible. The local after-sales service in the United States is more convenient due to engineers on call in California.