Foam Densifier with Melting Technology to Recycle foam by Home Appliance Manufacturer
As is known to us, home appliances are very valuable goods, which are extremely easy to be damaged in the process of transportation. In order to avoid this kind of situation, not only anti-seismic and anti-falling, but also cheap foam has become the best packaging material. However, there is an old saying that every coin has two sides. Foam are not degraded, they could not appear naturally in short times, which fees the waste management. The appearance of foam densifier with melting technology has cured the appliance manufacturers who are suffering from the headache of dealing with foam.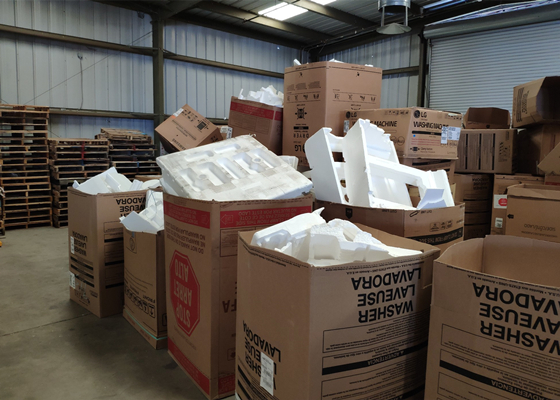 As a local professional appliance retailer, Grand Appliance & TV was established in 1930 and growing very fast now. After the business was expanded, it couldn't live without the foam packing materials, but the high monthly management cost of abandoned foam made it unbearable. In 2017, the Grand Appliance and TV contacted the GREENMAX. They cooperated with the GREENMAX and purchased the foam densifier that apply melting technology, which fully satisfied their demands for the foam recycling, which can monthly generate a profit of $10000.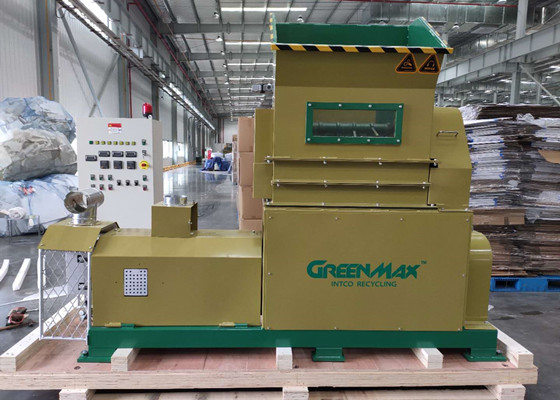 The operation process of foam densifier is not complicated. Based on melting technology, after being crushed, heated and melted, foam is extruded by screw to form hot-melting ingots, which is the 1/90 volume of original and can be sold to gain profits. In the process of treating foam with foam densifier, no extra labor is needed and no waste is produced, which will cause secondary pollution to the environment. In the process of foam densifier treating foam, no extra labor is needed. The application of melting technology will not produce waste gas, which will cause secondary pollution to the environment.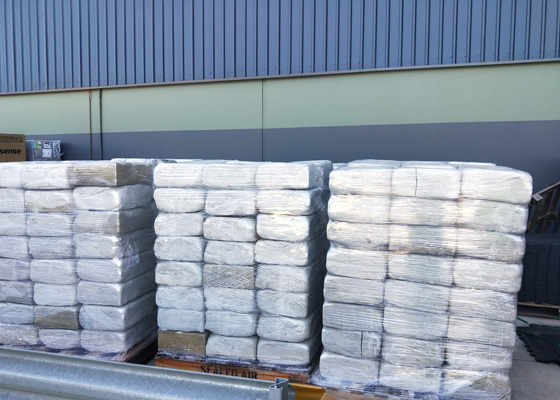 GREENMAX provides a recycling closed-loop for all enterprises, the process of which include selling machines, processing foam, and purchasing back ingots, which helps home appliance manufacturers save waste management costs and make profits at the same time. In 2019, 136.8 million pounds of foam have been recycled in the United States, which shows that foam recycling is an irreversible trend. As one of the industries that use a lot of foam, home appliance manufacturers are starting to concentrate on recycling with the trend. GREENMAX is your trusted partner.