EPS recycling can be also a good way to achieve Zero Waste
Nowadays, Zero Waste has become a popular lifestyle because people are pursuing higher quality of life. Less waste, more green, this is not only the responsibility for environmental protection, but also the guarantee of healthy life.


Zero Waste is a philosophy that encourages the redesign of resource life cycles so that all products are reused. The goal is for no trash to be sent to landfills or incinerators. Zero Waste is a goal that is ethical, economical, efficient and visionary, to guide people in changing their lifestyles and practices to emulate sustainable natural cycles.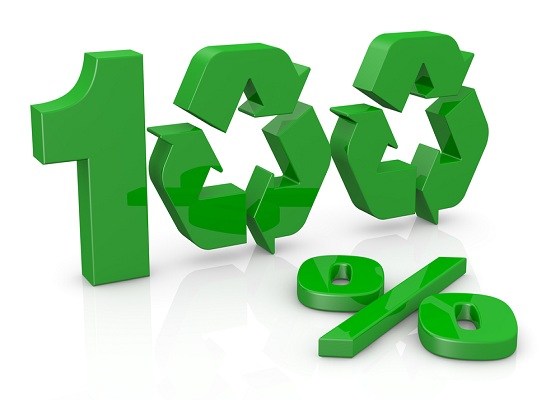 In short, Zero Waste commonly refers to what we called 3Rs: reduce, reuse and recycle. And today we will learn something about Zero Waste in the EPS industry.
Getting yourself a reusable water bottle or coffee cup; Eating less take-out food to save more single used foam food containers; Taking a cotton bags with you when you go shopping. There are many ways to realize EPS waste reducing and reusing. However, we often ignore the most important approach: recycling. From the perspective of resource regeneration, recycling is the best way to achieve Zero Waste.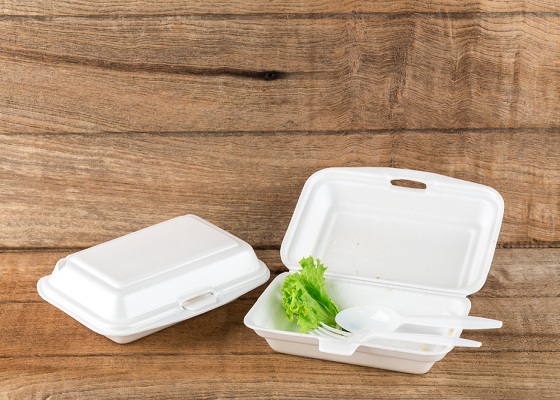 EPS recycling system in INTCO fully follows the philosophy of Zero Waste. The company supplies EPS densifier to all over the world to help realize EPS foam volume reduction during the recycling process. Having been concentrated on EPS recycling for more then decades, GREENMAX has become a world famous brand, and the machines have been sold to more than 60 countries and regions.
INTCO also purchases back the compacted or melted EPS blocks from worldwide and processes them into PS pellets in its factories in China and Malaysia. The foam pellets will be used to make new products like photo frames.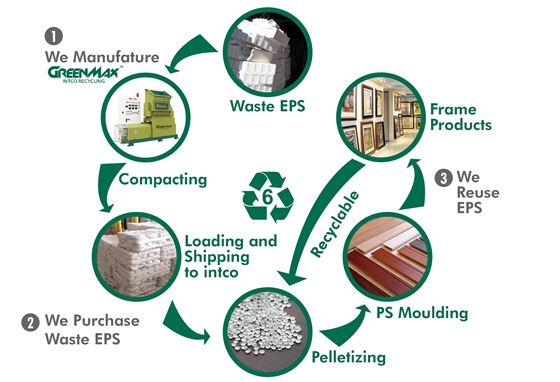 The whole EPS recycling line of INTCO is the best proof of Zero Waste. We hope that more businesses and individuals can achieve Zero Waste from recycling.