EPS insulation recycling spurred by GREENMAX foam recycling machines
Expanded polystyrene, better known as EPS, is one of the multipurpose polymers available for a variety of applications. Due to its lightweight, rigidity, and thermal insulating properties. EPS has gained its popularity across a wide range of industries, especially in building construction.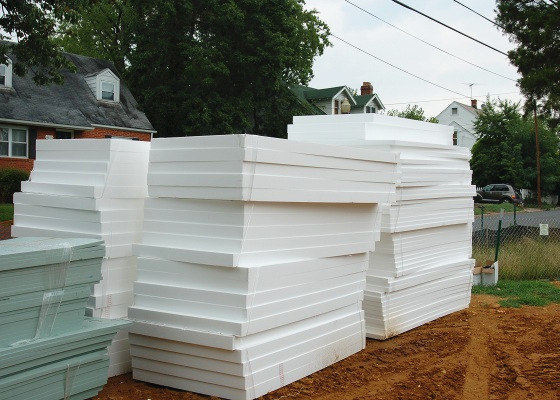 In 1965, the first EPS block molding plant was established in Grand Rapids, Michigan. The factory manufactured EPS blocks ranging in thickness from 0.6 m to 4.9 m (2 ft to 16 ft), but nowadays EPS blocks can be cut into any shape required. They are generally cut with hot wires into sheets for use as thermal insulation.
The huge demand from the building and construction sector is the main trend that drives the EPS market. EPS insulation was proved to be energy-efficient and environmentally-friendly. With the increasing demand for housing insulation in recent years, EPS has found its usefulness in a myriad of applications such as floor insulation, closed hollow wall insulation foam and roof.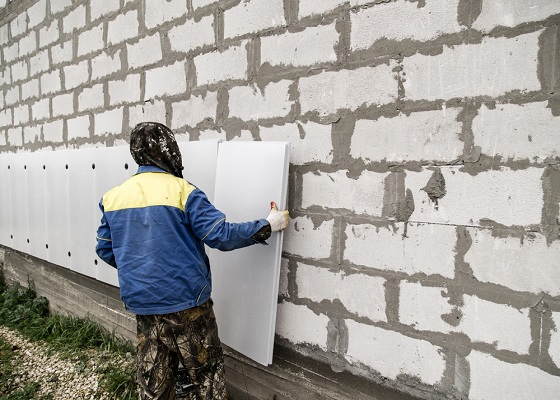 Construction has the largest share of the EPS market. Downstream demand from construction and packaging applications will drive EPS production. As a result, the recycling of EPS waste can't be ignored.
The recycling process of waste EPS is not new, it's just that in some regions it hasn't attracted importance yet. GREENMAX recycling machines are what you need for EPS recycling.
GREENMAX EPS compactor takes the shredding technology, smash the waste EPS into small piece and then compress the foam into tight blocks. This process reduces the volume of the foam at a ratio of 50:1, and turns the compacted EPS makes for easy transportation of its recycling.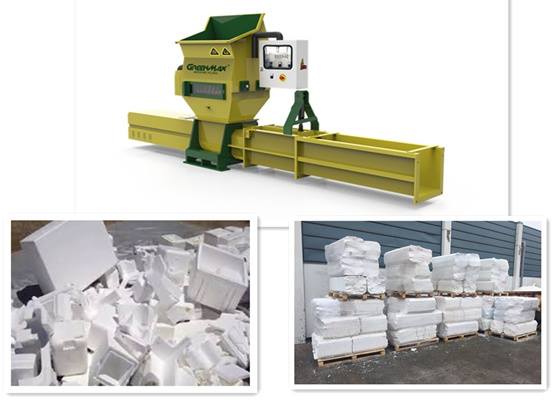 EPS can be densified by melting as well. GREENMAX foam densifier firstly transfers the waste EPS to an extruder where the foam is processed by melting, then the EPS will be compressed out as a paste, and finally hard like a stone after cooling. This melting process is much more efficient, reducing up to 1/90th of its original volume.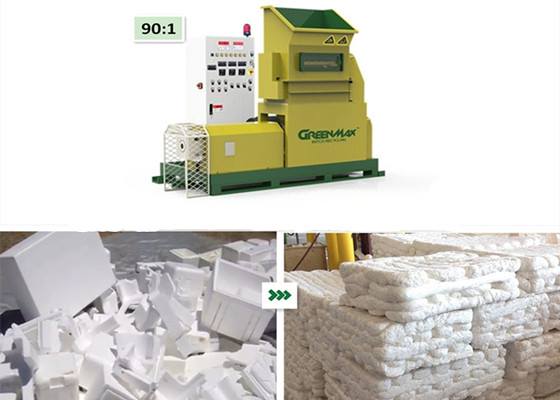 With the wide applications of GREENMAX foam recycling machines, you will see a difference in EPS recycling industry.