EPS compactor is a suitable machine to dispose the waste EPS packaging materials
EPS growth for this year is 1.90% and EPS growth for next year is expected to reach at 20.46%. EPS growth in past five years was -0.50% while EPS growth in next five years is projected to arrive at 18.53%. Sales growth past 5 years was measured at 0.40%.

Due to the widely use of EPS packaging such as home appliance packaging or fish boxes or food service packaging materials, the demand of EPS becomes larger and larger. EPS packaging is much cheaper than other alternatives and EPS has high insulation quality and a shockproof quality.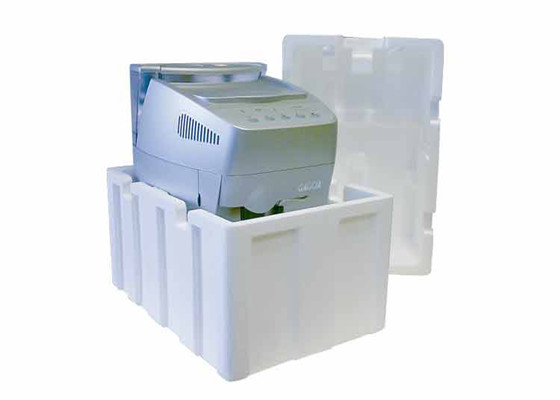 EPS is hard to be replaced at present. Because other alternatives are not recyclable which compares to EPS. EPS is a very good recyclable material that can be reused to make new plastic products. But the biggest problem that people may come across is that EPS has bulky volume.

The bulky volume of EPS packaging is good for protecting products, but it's not convenient for recycling. So far, the most effective method is to use a machine to help reduce foam volume. The compactor is one of this kind of machines.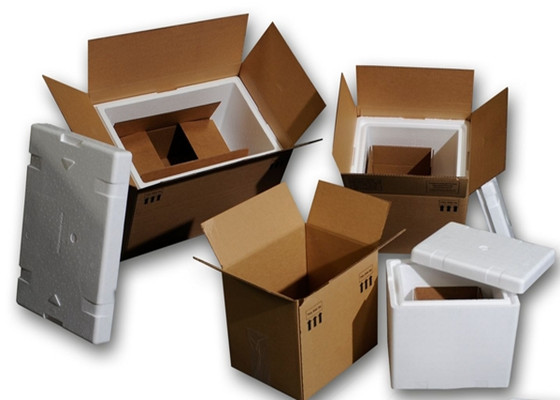 GREENMAX APOLO series compactor from INTCO recycling is an EPS recycling machine that can screw the EPS packaging into pieces and then use its compress system to compact the pieces into blocks that can be stacked on the pallets and sold to be recycled.

GREENMAX is an EPS recycling specialist that it cannot only supply solution to reduce foam volume, but also can purchase back the compressed EPS with good price. INTCO GREENMAX is an American company that it has factory in China that assemble and install GREENMAX machines.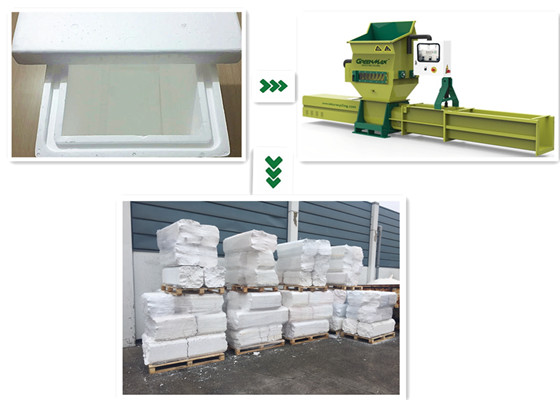 INTCO also has a framing factory that uses the compressed EPS to granulate and to make plastic frame products. This business has continued more than 20 years. If you want to be engaged in this business, you can choose GREENMAX as your recycling tool for the first step.