Efficient Styrofoam Recycling Methods
During recent years, with the rapid development of take-away food and packages, people are used to applying EPS or styrofoam products in daily lives. Though these kinds of plastic products do provide people more convenience and save people's time, it really also brings some bad effects such as serious environment pollution. In order to solve the problem, more and more people are aware of the significance of styrofoam recycling and take actions.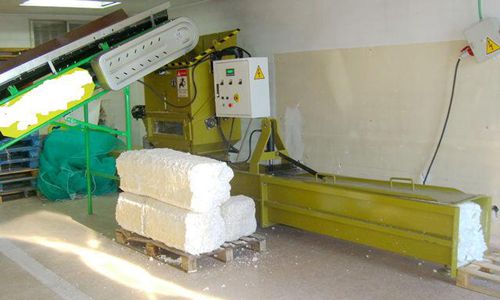 Some recycling companies accept waste foam at its warehouse facility and offers customers with the location where they picked up these foam scraps. These companies also provide foam recycling equipment rental, which aims at the regular recycling program. Along with the rental, they offer some relevant services such as free recycling cost assessments, especially for organizations which collect large quantities of foam scraps.
Foam usually refers to EPS (extended polystyrene, commonly known as Styrofoam), it has become a significant source of waste for many manufacturers and distributors. However, people do not need to worry too much about this kind of pollution because it is recyclable.
Recycling companies have developed efficient and cost- effective methods for companies to get rid of extra unwanted foam waste which can be manufactured into recyclable products such as particles.
There are many different kinds of recycling machines can process the waste foam such as foam compactors, foam melting machines and foam shredders. The compactors press and compact the foam into solid logs, the melting machines apply thermal method to melt the foam and the shredders cut the foam into strips or foam beads.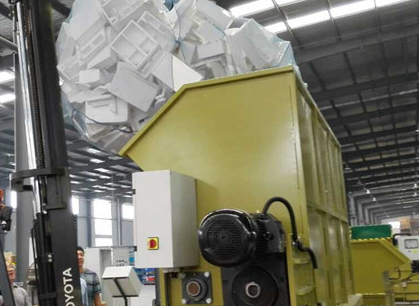 Greenmax focuses on producing foam compactors and melting machines, along with the recycling of waste plastic such as EPS and polystyrene. Greenmax has its own production line and able to produce particles. The recycling equipment includes MARS SERIES of melting machines, APOLO SERIES and ZEUS SERIES of foam compactors. Greenmax offers recycling services for several types of materials, including expanded polystyrene (EPS), extruded polystyrene (XPS), expanded polypropylene (EPP) and polystyrene paper (also known as PSP). Greenmax is professional in producing recycling machines and good at exporting.