Beautiful Maze Made of Waste Bottles
For those waste plastic bottles, we won't give them a serious look; they are totally ignored by our ordinary people. But artist is not the same with us. Recently, a Spanish art group Luzinterruptus turns a pile of waste plastic bottles into an amazingly beautiful maze.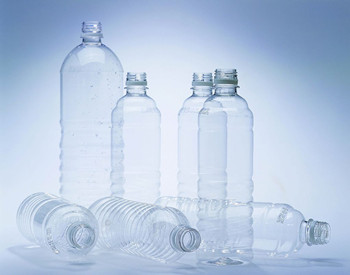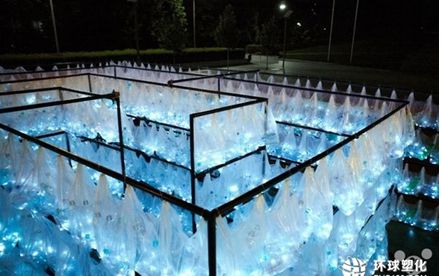 Artists collected those waste plastic bottles and put LED lights in the bottles, then put these bottles in separate plastic bags, thus a beautiful light is finished. When watching in the evening, you'll find the blue plastic lights are shining very beautifully.

In order to make this maze, Luzinterruptus has collected six thousand plastic bottles in total and this is very tough work.

Frames are set up as the foundation of the maze, and plastic bags are suspended on the frames. After it gets dark, the LED lights will light up automatically. If not observe carefully, you can't figure out that this splendid maze is made of waste plastic battles.

By doing so, Luzinterruptus is intended to spread environmental protection idea, reminding people that if they want to, they can turn wastes to treasures.

This is an impressive example of how to recycle waste plastic bottles and waste plastic can be recycled and reused. Nowadays as people's consumption of plastic bottles is enormous and increasing, waste plastic products recycling should be considered seriously.