Applying machines to solve the problem of waste polystyrene products
Recently, people took a step which will help conserve the capacity of landfills, reduce transportation costs and provide the product that will be used in many types of manufacturing. Few of people would regard the polystyrene or EPS foam as plastic waste in the past. However, these materials cause great damage to the clean environment. If EPS or foam can be recycled properly, it will contribute to the reduction of the white pollution.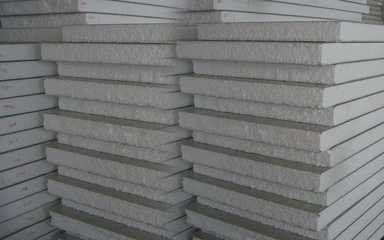 EPS foam is widely applied in people's daily lives, it can be used in making disposable coffee cups, food containers or egg trays. So polystyrene becomes one of the most common forms of plastic litter found in the oceans and lands. Many countries banned the use of plastic bags. Shops and supermarkets charged fees for offering plastic bags. The situation of using plastic bags turned better.
Polystyrene is another big source of plastic waste. But many people still apply polystyrene products in many aspects because of its convenience. And because it isn't degradable in the nature, it causes serious environment pollution.
Nowadays these materials are recyclable and many cities have taken some practical actions to recycle them. People used to bury or burn most of the polystyrene waste in the landfills. But both of these recycling methods lead to environment pollution due to the poisonous gas emission.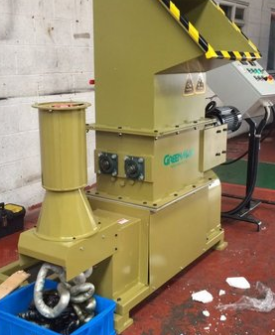 At the present, people apply professional recycling machines to recycle waste polystyrene. Not only the machines can increase the efficiency but also they can reduce a lot of costs. Foam machines are used to compress polystyrene foam waste, then make them into highly dense blocks which can be turned into new products such as picture frames.
The foam waste would be broken down and condensed into smaller units shaped like bricks. Once the polystyrene is condensed into bricks it will be shipped off to end markets and recycled into plastic beads. Greenmax focuses on producing foam melting machines, along with the recycling service of waste plastic such as EPS and polystyrene. The company offers recycling methods for several types of materials and hopes to cooperate with other companies or organizations which have the needs of recycling.