A Styrofoam Recycling Machine Can Make Great Contributions To The Fishery Industry

Scientists have found that Eskimos are less likely to have cardiovascular disease, which is related to their main food from deep-sea fish. These fish are rich in polyvalent unsaturated fatty acids, which can lower triglycerides and low-density lipoprotein cholesterol and reduce cardiovascular diseases, therefore, seafood demand has always been increasing across the whole world, especially in coastal areas.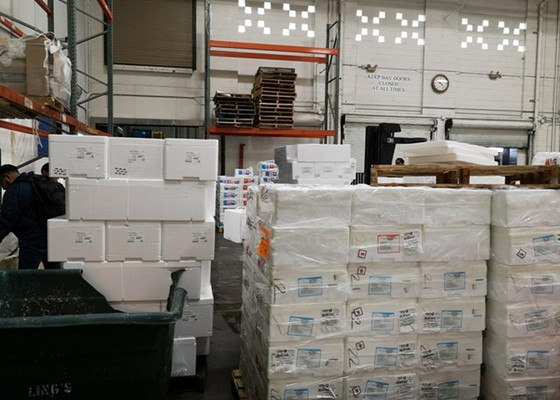 The most used fish container material is styrofoam box, Styrofoam is also knows as expanded polystyrene foam, having good performance on heat preservation, thermal insulation and strength, since every coin has two sides, the overwhelmingly mountained Styrofoam boxes are a great burden to the ecosystem.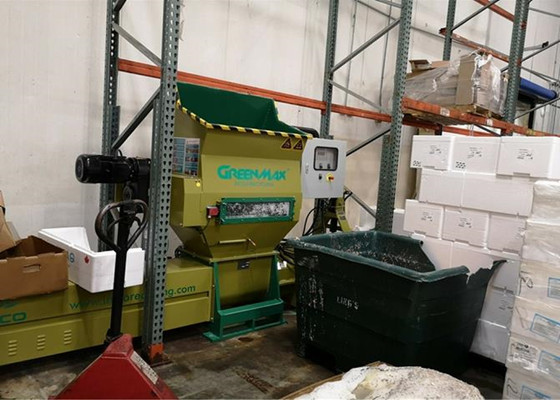 GREENMAX foam recycling machine can perfectly solve your concern.

Owing to the state-of-art technology, GREENMAX Styrofoam compactor can be divided into two kinds, hot-melting Styrofoam densifier and polystyrene screw compactor, both kinds can help solidify the Styrofoam boxes into densified EPS ingots which is easier to ship and store.Here are some qualities of GREENMAX foam recycling machines below: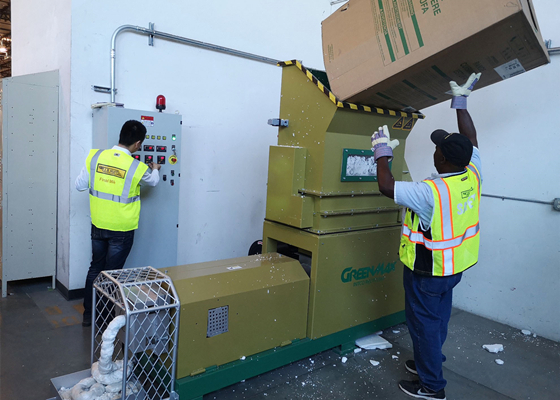 1) Total Solution: Provide one-stop service for EPS recycling, how to recycle, how to use the machine, how to transport, solve all problems for the guests.

2) Cost-effective: the main components are imported from Europe and Germany, and steel is also the best material in China, and we conform the European standard.

3) Big brands, participate in various world-class exhibitions, such as K Exhibition, IFAT, etc.

4) Behind the GREENMAX is the entire INTCO, ample capital chain, and government support.

5) Quality is recognized by world-class companies, such as PEPSI, COCA-COLA, L'Oreal, etc., and they become their designated machine equipment suppliers.

6) Fast delivery: domestic 2 weeks delivery, US california warehouse stock

7) 5-6 times to test foam recycling machines will be arranged before shipment to ensure that the machine is in good condition.

8) Professional after-sales team, sales and engineers will face the guests together, solve problems as quickly as possible; california also has engineers who are always ready to serve customers.

9) For different customers, different materials professional tailored models, perfect solution to different problems.

10) There are various success stories in various industries.

11) Various certificates, such as CE, UL, air quality testing, noise detection

12) As long as GREENMAX is chosen, it is like insurance for EPS recycling, and there is no worries at all, especially during the market downturn.
It is not impossible to continue to use Styrofoam box for shipping seafood and keep its freshness, as long as we can recycle those used foam boxes, all of the densified foam scraps can be sold at a high price to GREENMAX.