Wonderful Curtain Call to Perfect INTCO of 2014 Annual Meeting
On February 8, 2015 in the afternoon, the group annual meeting held in order to have a good summary for the whole 2014 before the arriving of Spring Festival. The Perfect INTCO 0F 2015 is the theme of the group annual meeting. The staff come from Shanghai, Zhenjiang, and Zibo to gather around for 2014 years of hard work to draw a satisfactory full stop, and they have conveyed their blessing and wishes for the theme and INTCO group.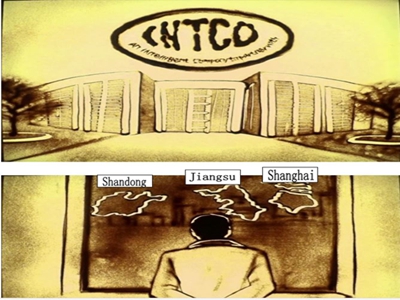 This annual meeting is beginning in the annual summary of the chairman Mr Liu fangyi, reviews the past 2014 and look forward to the future. In the past year, INTCO group has made great progress in various aspects. Product quality is always treating as life and the products in this year are praised by customers at home and abroad. In the following year, the group will continue to improve product development and all the staff will try their best to achieve the goal of perfect 2015.




There are a lot of creative and brilliant performances in the meeting, such as musical, sketch comedy, oral reading, opera and drama. The performance have reflected INTCO changes, the history and presented the achievement and the promising future. These programs have combined the present with the future and the dramaticism with reality. Some of them are funny and some of them are ironic. The program have shown staffs' expectation for the future.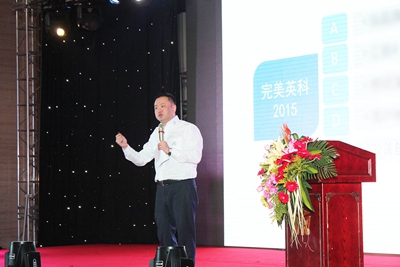 In this annual meeting, the chairman of Mr Liu Fangyi send out some gifts, with a total of more than 50 thousand yuan of award, including TV, DSLR, watches and some other expensive prizes. In addition, the most expensive award is Camry Car at the end of the annual meeting. All the awards are offered for the hardworking staffs and our boss hope all staffs could try their best to achieve their goals and hope all staff could achieve their own self-worth at last.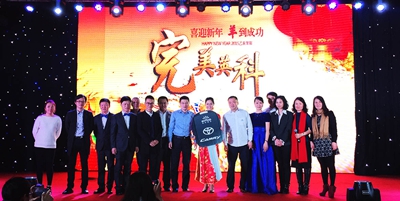 This meeting has a great significance as colleague from different branch offices could communicate with each other. As a result, they could share some useful information which is a very good for mutual learning. That is to say, the group annual meeting is also a business communication meeting.

With the happy ending of the group annual meeting, all staffs have a good expectation for the future and the year of 2015.