The EPS Recycling Rate in America Is on the Increase
EPS as a plastic material, has many advantages and can be applied in a wide range of fields, such as furniture packaging and fish box. Therefore, there is a huge production amount of EPS, so the problem of EPS recycling should be attached great importance to, otherwise it would cause severe pollution to the environment.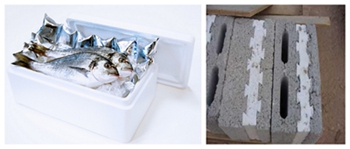 EPS-Fish-Box

According to the research report released by the American EPS Industry Alliance (EPS-IA), the recycling rate of consumption and industrial waste EPS of America has reached 34% in 2013, which has hit a record high in the recent years.

The statistic shows that America's total recycling amount of consumption waste EPS and industrial waste EPS in 2013 was 72.8 million pounds.





EPS-Products

The spokesman of the EPS-IA said in an interview that although many people in the world mistakenly regard EPS as an unrecyclable material and the procedure of EPS recycling and secondary processing is much more complicated than that of other materials, the work of waste EPS recycling has been smoothly carried out in America, and EPS now becomes one of the plastic materials with the highest recycling rate.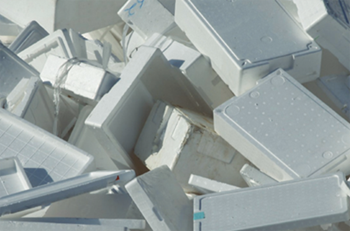 Waste-EPS

EPS is difficult to recycle because of its small density, which means EPS occupies large space when being transport. This problem can be solved by professional EPS compactors or EPS Hot Melting Densifier, such as GreenMax series, which can process the EPS into smaller size of EPS block.

The report shows that the high recycling rate of 34% makes EPS not only the most recyclable plastic material, but also comparable with Municipal Solid Waste, the recycling rate of which is 34.5%.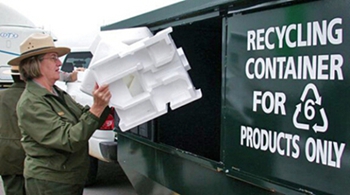 Special-Vehicles-for-EPS-Recycling

EPS-IA declares that although it's not easy to recycle and deal with waste EPS, the increased EPS recycling rate in 2013 has shown that as long as the public, the related enterprises and institutions work together, the EPS recycling career will have a bright future and great improvement.