Successful Test of XPS Foam in Greenmax Factory
Recently, Greenmax factory are busy testing XPS foam recycling machine. And waste XPS foam melting densifier have been tested and operate very well.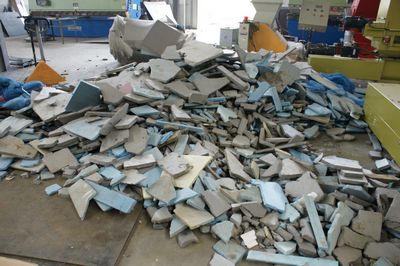 XPS (extruded polystyrene), and expanded polystyrene construction does not absorb water, which is not a food source for mold. In addition, it is not subject to moisture-related damage and deterioration. The material have excellent thermal insulator that increase the energy efficiency of structures. And it retains its insulating properties over time. The board also provides an extra barrier against moisture infiltration. Besides, XPS insulation board is ideal for a variety of applications, including inside basement walls, exterior insulation over wood sheathing and residing.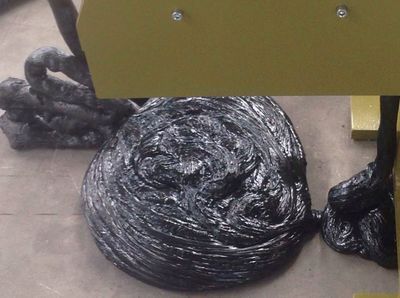 As XPS foam have wide use and waste XPS foam have pollution on the environment, it is necessary to recycle this foam. Luckily, now Greenmax have XPS foam recycling machine, which could handle waste XPS foam. In the past, we have XPS foam recycling compactor, but now we have some breakthrough as we could also melt waste XPS foam down to blocks. XPS foam recycling melting densifier could recycle waste XPS with compression ratio of 90:1, which is better compression with XPS foam compactor with compression ratio of 50:1.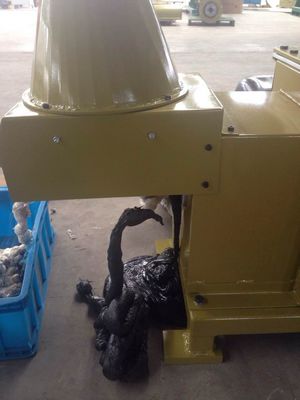 As a result, now a good solution have been provided for XPS foam recycling. Also, the use of XPS foam recycling melting densifier have also filled a market void. So hoping more people could have a good knowledge of XPS foam recycling, especially, people who have a large amount of waste XPS foam, and they could get benefits as melted XPS foam need less store space and transportation cost will be also reduced.