Shenzhen Landslides Led To Large Houses Collapsed
On December 20th, Shenzhen City, Guangdong Province, near Guangming New District Liu Xi industrial park, occurred mountain landslides accident, the gas pipeline blew up.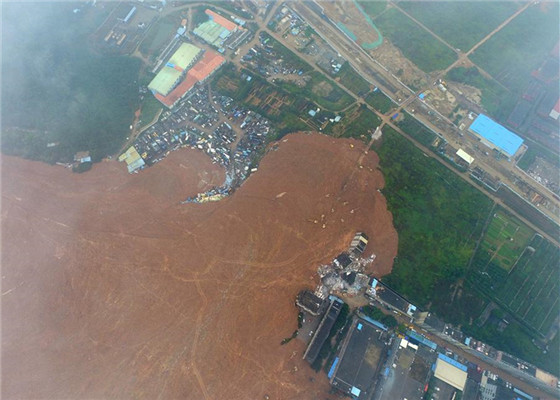 Shenzhen city emergency management office director Yang Feng said, the total number of lost contact in the Shenzhen mountain landslide event has risen to 59, including 36 male, 23 female. It is understood that the industrial park, which has more than a dozen plastic factory and mold factory, thousands of employees.

Mr. Lu reflects, his relatives do waste plastic recycling work in the inside of the shelf area as scrap, currently only 3 individuals survived, other people can not contact. Mr. Shaw who from the scene introduced, the scene of the incident is mostly packaging and plastic factory, there are 15 factory dormitories, once the incident happened, he and more than a dozen workers quickly fled, but some workers ran back to get the phone, but later on we did not see them.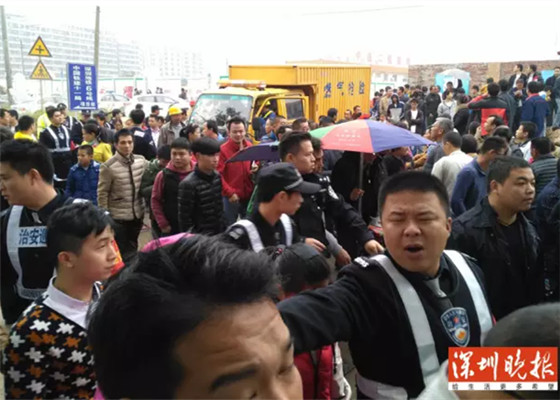 Employees were evacuated from the industrial park. It is understood that there are more than a dozen plastic factory and mold factory, thousands of employees. Mr. Ding, a director of plastic factory, is waiting at the door. He said they have nearly 50 employees, most people have been evacuated, there are four people lost contact.

How to help themselves for industrial Park enterprises in the case of landslides?

1 before the landslide occurs, the abnormal phenomenon happened:
Such as trees and poles on the slopes is crooked, housing wall cracks and continue to expand, at the foot of flowing muddy spring, doors suddenly open etc..

2 when the landslide occurred, quickly evacuated to the safe place:
Paying attention to protect the head toward the evacuation, perpendicular to the direction of the rolling stones run, don't run towards the direction of landslide. Avoiding disaster site should be chosen in the periphery of the boundary of the landslide.

3 if you can not escape:
Should quickly embrace the trees around the fixed object. It can avoid in a solid barrier, or squat in the ground floor, trench.

4 after the landslide stopped:
Do not immediately back to the company, because the landslide will continue to occur, to avoid the two distress.

Intco Greenmax Recycling machine prays for the accident victims, and hopes that everything goes well.