Shanghai International Green Building And Energy Conservation Exhibition Showed Recycling Concept
Shanghai international green building and energy conservation Exhibition (GBC2015) is Chinese advanced construction technology expo. And sponsored by the China Building Energy Conservation Association and Shanghai green building association. This exhibition regards the construction industry and building information technology as the core theme, the same period also includes the green building system and energy saving technology, urban planning and engineering design, green building materials and technology, green parking equipment and technology and other plate, showing 35000 square meters of area.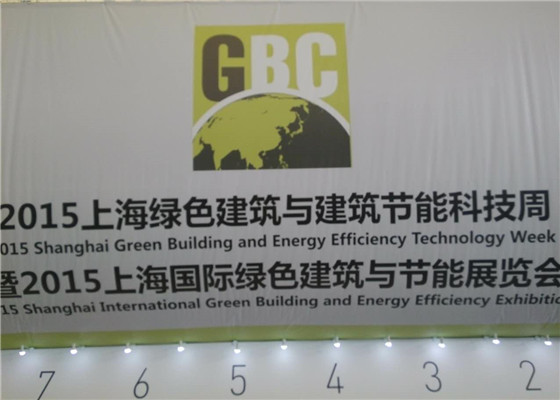 2015 international green building materials Expo held in Shanghai. The display size of exhibition is more than 150000 square meters, covering a total of 12 hall, more than 1100 exhibitors, showcasing with international standard each link including downstream system integration and related industries. The same period also held a green building materials application technology exchange, development forum and all kinds of projects recommended. The exhibition gathered new technology and new products, become a widespread concern in the industry in the world.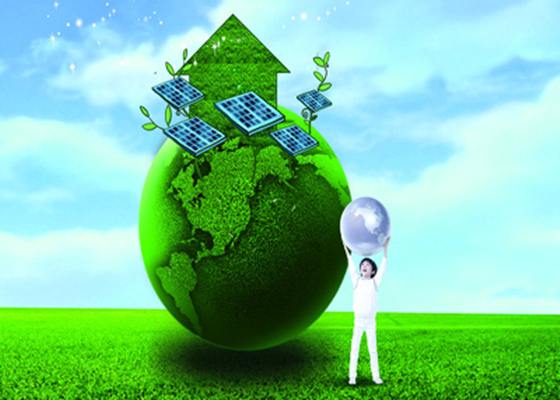 2015 Green Building Materials Expo site unprecedented, had a positive impact on the industry. The exhibition attracted a total of 1100 building materials enterprises from China, Hongkong, China Taiwan, Britain, Austria, Belgium, Germany, France, Russia, South Korea, Canada, Malaysia, United States, Japan, Australia, New Zealand, Sweden, Italy and other countries and regions. Among them, the 888 domestic exhibitors and 212 foreign exhibitors. Shanghai international green building and energy saving exhibition wins the industry with innovative ideas, extensive cooperation, professional organizations and orderly service and will lead the industry development.

In the exhibition, our company people saw the beverage bottles can be recycled. As we all know, The wide application of PET bottles in the beverage industry has resulted in large quantities of waste bottles, which needs PET bottle recycling machine.

Waste PET bottles come from daily consumption of bottle packed drinks, line-rejected, returned and date expired PET bottle beverage products in factories and so on.And it's a big problem for all beverage producers to deal with the massive waste PET bottles because there are liquids remained in the bottles and the bottles waste storage and transporting space.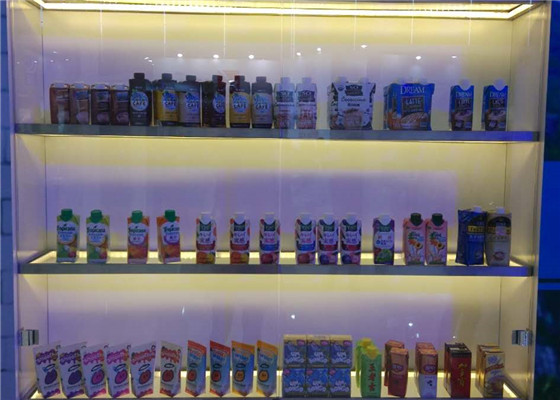 Aiming at this marketing needs, GreenMax promotes the Poseidon Series, which is specially designed for compacting containers like PET bottles and beverage bottles, yogurt cups, aluminum cans and so on.