Rehacare And Orthopedic Canton Waits For Your Arrival
The 6th Rehacare & Orthopedic Rehabilitation in China, International Equipment and welfare aids exhibition will be held in Guangzhou, China Poly World Trade Expo on March 2016 25-27. Rehacare & Orthopedic Canton has been successfully held for five years, and has now become an important link between the outstanding domestic manufacturers and international buyers, the effect of various types of rehabilitation in the country ranked first in the professional exhibition.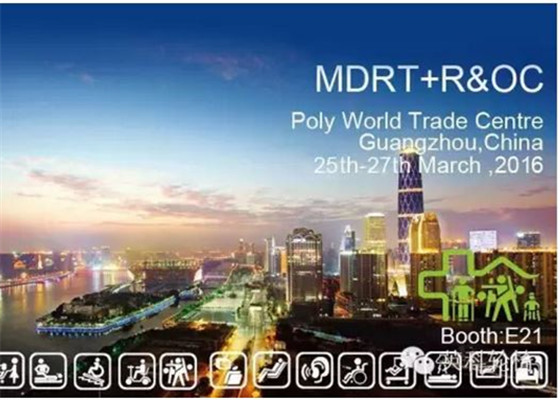 China International Rehabilitation Equipment and welfare aids exhibition R & OC + MDRT is the professional exhibition that unified "big rehabilitation system included health, disabled, civil affairs, Human Resources and Social injury, sports, special education six administrative independence administrative system integration.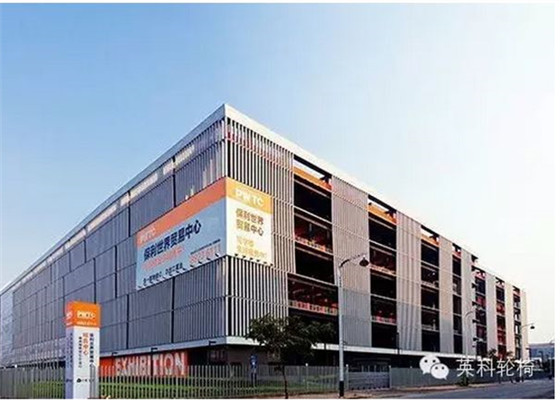 The exhibits covered assistive technology application and methods of physical therapy and rehabilitation medicine therapies equipment, and are very complete. All kinds of new products, new technologies, new therapies will be show. Earnings effect in the domestic exhibition of various types of rehabilitation professional exhibition is in the first rank.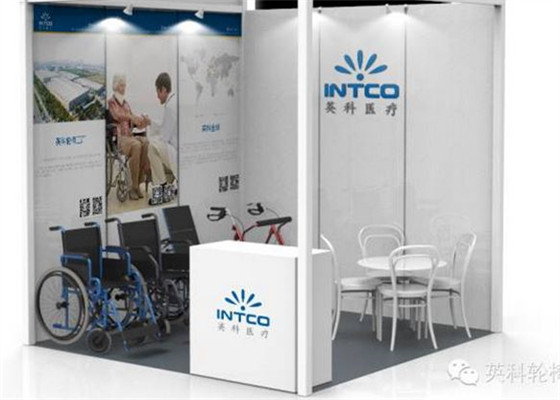 About Guangzhou Poly World Trade Center

Poly World Trade Center is a collection of office, exhibition, shopping, dining and other functions, included fusion office, exhibition hall, exhibition hall Brand, Business Plaza, Food City and many other formats integrated commercial projects. The project covers an area of 118,613 square meters, with a total construction area is about 560,000 square meters, is the largest sale in the Department of Complex scale and the most complete exhibition economy.

The exhibition, Jiangsu INTCO Medical Products Co., Ltd. Booth is No. E21, the exhibitors products included basic manual wheelchair, more chairs, walkers, of course, these are only INTCO wheelchair a small part of the product, but also for more product information, please visit booth consultation, exhibition site will send more exquisite small gift, waiting for your arrival!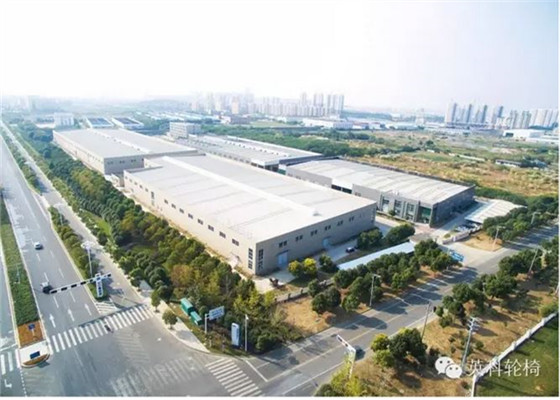 INTCO Medical Products Co., Ltd, located in Zhenjiang City, Jiangsu Province, is Chinese leading manufacturer of durable medical equipment, provides a variety of styles manual wheelchair, electric wheelchair, walker, he chairs, bath chairs, crutches and other products. Advanced automation equipment, including advanced injection molding equipment and automated robots elbow equipment.

As a brand of INTCO, Greenmax is very pleased of the attention in the exhibition. INTCO manufactures and sells GREENMAX Compactors/Densifiers and polystyrene Recycling machines/System, purchases back compressed EPS scraps, and reuses them to make frame products